Ben Githae at it again with tune praising BBI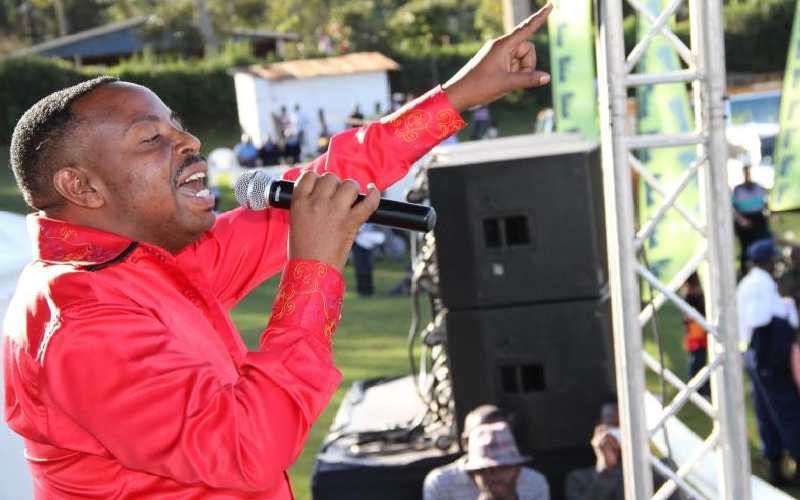 We all remember him from the famous "Tano Tena" song, the earworm that was crafted to praise the Jubilee administration during the 2017 General Election.
The song was played at virtually every Jubilee rally. Through the lyrics, gospel singer Ben Githae urged Kenyans to reelect President Uhuru Kenyatta's government with his deputy, William Ruto.
When the election was annulled by the Supreme Court, Githae was back at it, with "wembe ni ule ule".
In the song, he derided the Judiciary for nullifying the election and urged voters to go back to the polls and vote in the president and his deputy.
Well, he has done it again. This time, it's a BBI tune. Githae is asking Kenyans to support the Building Bridges Initiative report, which was officially launched at the Bomas of Kenya yesterday.
Although the song is yet to be officially released, Githae shared a snippet of it on social media on Sunday and it has already gone viral.
In the new single dubbed "Tuungane na BBI", Githae goes on and on, praising the report and telling Kenyans it will guarantee peace.
In the song, the singer says BBI will foster not just unity, but also patriotism among Kenyans.
After last elections, he vanished only for his picture to resurface last week on social media, with a banner screaming, "vijana na BBI".
Yesterday he was among the people present during the launch of the BBI report at Bomas of Kenya.
A visibly excited Githae was in the presence of other singers at the event, including Rufftone, who entertained the crowd with his popular song, "Mungu Baba", which features the General Service Unit.