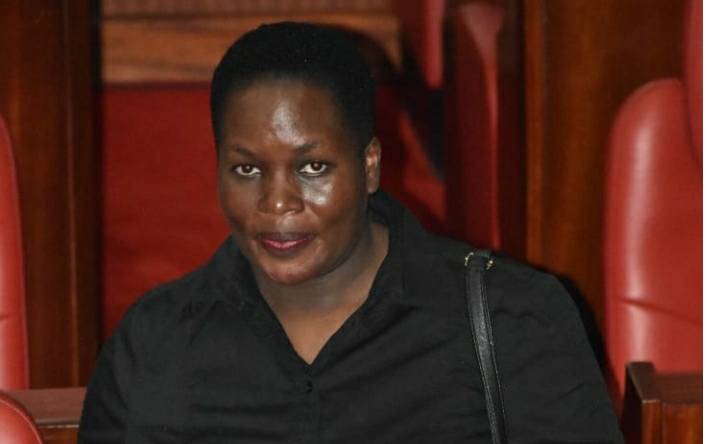 A nominated MCA has regained her seat after being away from the Nairobi County Assembly for more than a year.
Eve Malenya (pictured) was reinstated last week as her party ODM moved to block the swearing-in of Perpetua Mponjiwa, who was claiming the seat.
Nairobi County Assembly Speaker Benson Mutura said Malenya's return was occasioned by a court order suspending implementation of an April 5, 2019 gazette notice that replaced her with Mponjiwa.
"I now direct the Office of the Clerk to reinstate Malenya on all benefits, privileges and platforms enjoyed by MCAs without arrears," the speaker said.
Read More
The contest between Malenya and Mponjiwa for the slot has been ongoing since 2017, each claiming to be the rightful holder of the position.
Following a prolonged court battle, Malenya was de-registered from the IEBC nomination list last year following a successful court case by Mponjiwa. She contested her degazettement and sought court orders barring Mponjiwa from being sworn in. She argued Mponjiwa ran as an independent candidate in the 2017 elections and was therefore ineligible to be nominated.
At one point, Malenya's husband Job Oduor stripped naked at the assembly after he received word that Mpoonjiwa was to be sworn in instead of his wife. Mutura said there is still an active court case.