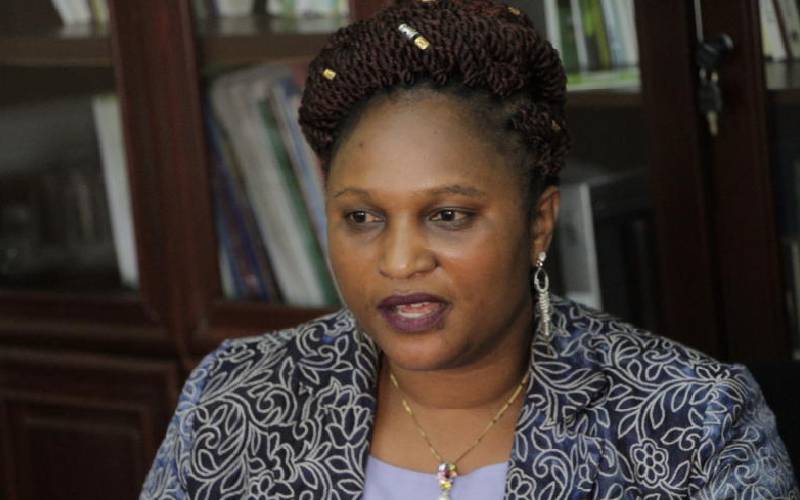 The Public Service Commission (PSC) will today begin interviews for the position of Registrar of Political Parties (RPP).
Ms Ann Nderitu (pictured) has been holding the position in an acting capacity since August 10, 2018.
Ms Nderitu was seconded by the Independent Electoral Boundaries Commission (IEBC) where she was a manager in charge of electoral training.
She took over from the long-serving head Lucy Ndungu who, before moving to the Commission on Administrative Justice as a commissioner, had served for nine years, also in an acting capacity.
Read More
PSC has shortlisted 10 candidates for the position, including Ms Nderitu. Others are Kennedy Mosoti, Murshid Abdalla, Nancy Oundo, Mary Kigen, Henry Rithaa, Edwin Ngetich, Edith King'ori, Sheila Atieno and Lukas Mwanza.
Three positions
The PSC, in an advert in the local dailies, said 88 candidates had applied for the position. Another 618 had applied for the three positions of Assistant Registrar of Political Parties.
The powerful RPP position has lately been under focus as the agency works to resolve squabbles that have rocked Jubilee and Ford Kenya.
The law states that whenever a vacancy arises in the Office of the Registrar of Political Parties or the Assistant Registrar, the President shall, with the approval of the National Assembly, appoint the Registrar of Political Parties or the Assistant Registrar from the names of nominees forwarded by the PSC.
Since the office of the RPP moved from IEBC, it has not had a substantive head with politicians being accused of taking advantage of the situation to attempt to manipulate it.