Present party polls schedule, ANC told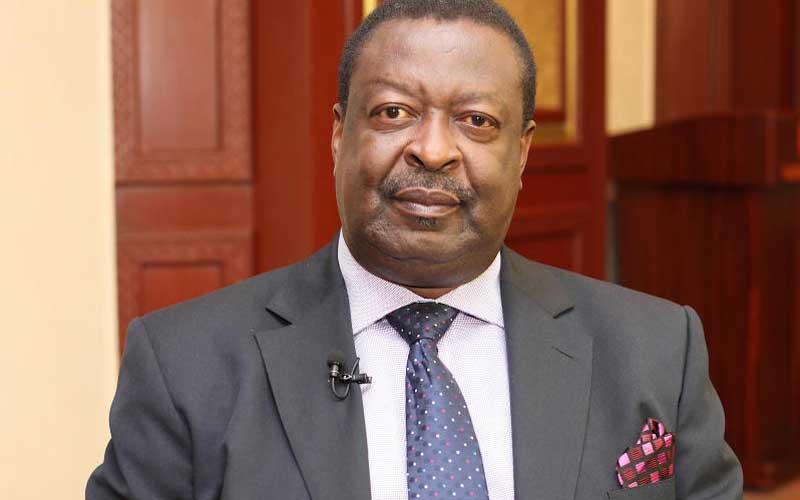 The Registrar of Political Parties has ordered Amani National Congress (ANC) to provide timelines for elections as pressure to kick out party leader Musalia Mudavadi (pictured) mounts.
Anne Nderitu, in a letter dated June 23, has asked the Mudavadi-led party to provide information "on timelines and notification" for party elections.
"In light of the above, kindly avail information on timelines and notification of the ANC elections in line with Articles 18, 22 and 26 of the ANC constitution," the registrar said in to Secretary General Barrack Muluka.
The party was registered on July 13, 2015 and is required to give notice of elections a month before expiry of term of current office holders, whose five-year term has ended.
The letter follows a petition by Angela Gathoni, a founder member, who accuses Mudavadi of failing to give notice for party elections despite his term in office coming to an end. "The party has not issued any notice of elections nor sought extension of time to conduct the elections," states Gathoni's petition.
The office further wants the party to submit the composition of NEC members after Gathoni claimed it is illegally constituted as it promotes nepotism.
"Section 7 of the Political Parties Act provides that the composition of the governing body should reflect regional and ethnic diversity, gender balance and representation of special groups," added the letter.
The development comes as ANC nominated MP Godfrey Osotsi claimed there were plans by the party to convene a National Governing Council (NGC) to "correct some of the illegalities".
"I am fully aware of the sham, illegal and fraudulent NGC being organised, complete with fake delegates," claimed Osotsi.
But ANC Deputy Party leader and Lugari MP Ayub Savula dismissed reports of a NGC meeting as 'street rumours'.
"There is no such meeting by ANC. When we have it, we will make it public," said Savula. Muluka declined to speak when reached out on the alleged meeting.