Wetang'ula warns against using BBI rallies to advance negativity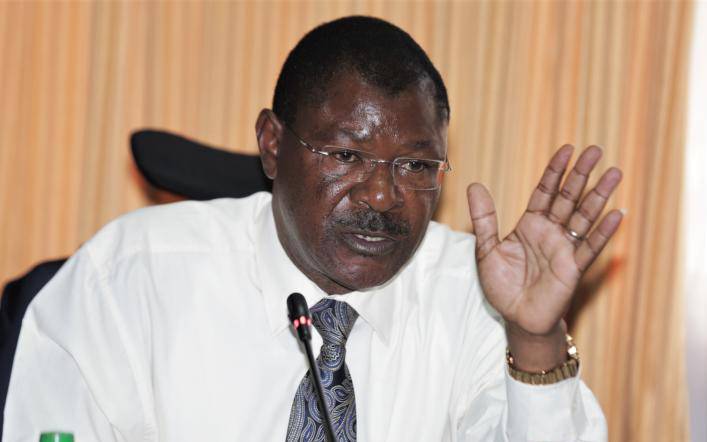 Ford Kenya party leader Moses Wetang'ula (above) has called upon Building bridges Initiative (BBI) Chairman Yusuf Haji and his team to put roadblocks to any politician trying to introduce retrogressive politics during the rallies.

The Bungoma Senator was addressing mourners at Matulo Ward in Webuye West Constituency yesterday during the burial of Mzee Vincent Kinisu.

Wetang'ula said that the divisive politics propagated by a section of leaders in the BBI meetings across the country is an affront to disaster and conflict that may tear apart the nation.

"I have told Yusuf Haji and his team not to allow BBI to be turned into a contest of who will be who in 2022 politics but have the interests of wananchi at hand," he said.

He noted that it was saddening and disappointing to see BBI being turned into a contest of who can be the most eloquent orator in the public rallies instead of addressing the noble views that can improve the lives of wananchi.

"Kenyans do not want BBI to be a contest between who will be cheered more and clapped better than who in the rallies after attacking others but want the report that will help the country move forward' he said.

The Ford Kenya leader called upon Haji and his team to ensure that BBI is not used as an instrument of dividing Kenyans but maintain its purpose and goal of uniting Kenyans by building bridges to a united country.

"Am appealing to all Kenyans led by President Uhuru Kenyatta, his deputy William Ruto ODM leader Raila Odinga and all leaders to seat on the table and resolve the many problems that are ailing this nation in an amicable way instead of running up and down making noise and dividing electorates," said Wetang'ula.
Download the BBI Judgement by all seven Judges - Civil Appeal No. E291 of 2021