Professor of politics' antidote for rebels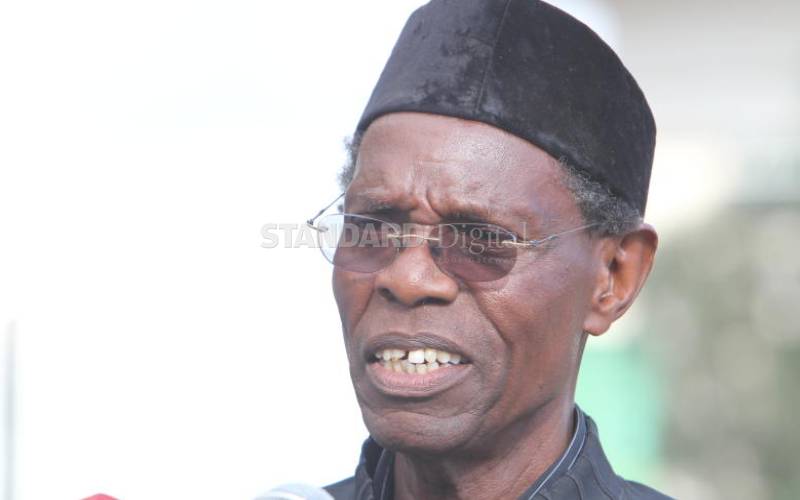 Former Regional Development Minister Onyango Midika says his appointment to the Cabinet by President Daniel arap Moi in 1990 caught him by surprise.
As a member of the radical wing in Parliament dubbed the "Seven Bearded Sisters" Mr Midika says the only reward he expected from the President back then was being reprimanded because of openly defying the system.
The seven bearded sisters was coined by Attorney General Charles Njonjo for seven MPs perceived to be radicals in Parliament during the early years of Moi's reign.
The seven included Midika (Nyando, now Muhoroni), Abuya Abuya (Kitutu East), Mwashengu wa Mwachofi (Wundanyi), Lawrence Sifuna (Bumula), Chibule wa Tsuma (Kaloleni), Koigi Wamwere (Nakuru North, now Subukia) and James Orengo.
Others closely associated with the seven were George Anyona, Chelagat Mutai and Wasike Ndobi.
They laid the foundation for the fight for multi-party democracy that would lead to the repeal of section 2A of the constitution in 1992.
Wooing critics
According to Midika, Moi who took his final bow yesterday at the age of 95 had a unique but effective way of dealing with rebels. He either rewarded them or used his networks to broker a truce.
"At first he appointed me as an assistant minister for labour. This went according to his script because the noise began to reduce. He then gave me a full Cabinet position to completely tame rebellion in Parliament," he says.
"Moi liked vocal MPs and wanted all of them to dance to his tune," he says.
"Instead of fighting the system from outside, he brought perceived rebels on board so that they could use their energy to defend his regime," he adds.
"Sometimes he could bring the battle to the doorstep of rebels who did not want to toe the line."
Now a farmer in Kabar village, the once vibrant legislator says Moi did not fight rebels directly. He used proxies.
Keziah Opondo, a Kanu woman leader during Moi's time says the President made many friends from the region, most of whom he rewarded with big government positions.