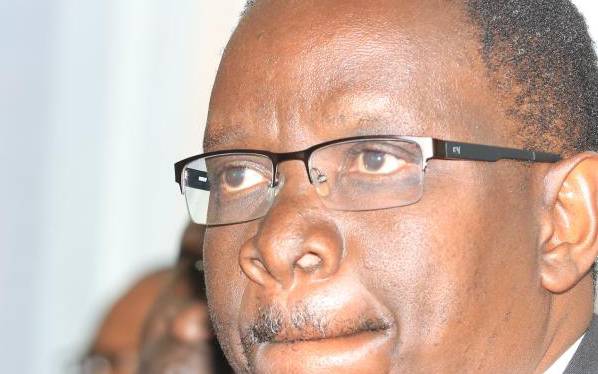 Ousted Kisumu Speaker Onyango Oloo (above) put up a spirited fight Tuesday afternoon in an effort to save his job.
Mr Oloo, through his advocates, presented arguments seeking to sway the Employment and Labour Court to rule in his favour even as defense lawyers urged the court to dismiss the suit.
The embattled former Speaker will know his fate on December 10 when the court delivers a verdict on his suit challenging his impeachment.
Muga Apondi and Carlos Omondi told Justice Nduma Nderi that Oloo's rights were violated after ward representatives failed to give him ample time to respond to allegations made against him.
Read More
"Within an hour of issuance of the notice, the County Assembly met and purported to impeach him," said Mr Apondi, adding that there was no evidence linking Oloo to theft of funds at the County Assembly.
The advocates claimed Oloo made an attempt to issue a response but was barred from accessing the County Assembly by hooligans.
But in an affidavit filed by acting Speaker Elisha Oraro, the County Assembly said Oloo's impeachment was lawful. They said the decision was made by the House Business Committee before it was communicated to the MCAs for debate.
Oloo is seeking six orders, including one reinstating him as Speaker. He is also fighting for the reinstatement of the benefits, allowances and privileges that he enjoyed when in office.