Kanu operates 30 branches, has property worth Sh2 billion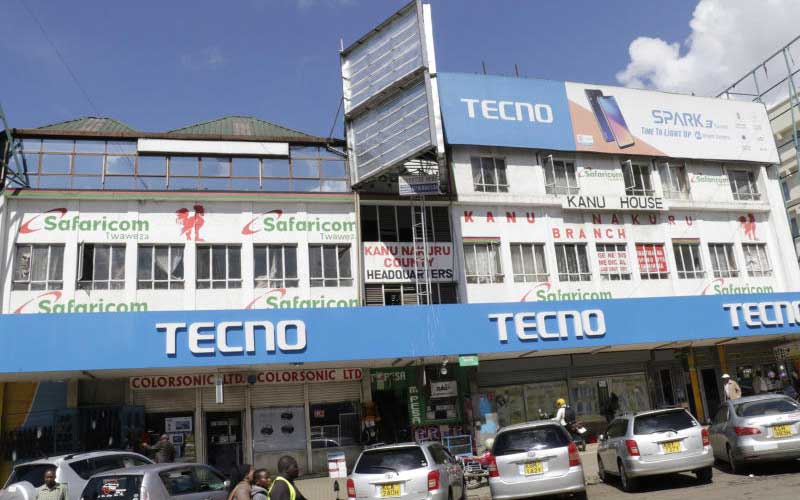 The Independence party Kanu may not have qualified for the political party funding in the current financial year but the Senator Gideon Moi-led outfit operates 30 branches across the country.
According to Secretary General Nick Salat, Kanu survives on membership subscriptions fees, contributions and rent from its assets spread across the country.
"About 30 branches of the party are fully operational across the country, with volunteers manning them," Mr Salat told Sunday Standard yesterday.
He revealed that the party has property valued at Sh2 billion countrywide, which include Kanu House Building in Nakuru, 150 acres of land in Naivasha and several other parcels of land.
The Political Parties Act requires fully registered political parties to prepare and submit to the Political Parties Registrar a written declaration giving details of all assets and expenditures.
Audited books
Political parties are also mandated by Section 17 of the Act to continuously maintain records in their head office such as the members' register, party constitution, policies and plans, particulars on contributions, estimates of expenditures, particulars on properties and latest audited books of accounts.
"Although some of the assets are in contention, we are in the process of reclaiming them. Some of our properties are being occupied by people we don't know. Some cases are in court," said Salat.
When President Mwai Kibaki took power in 2002, his administration repossessed the 28-storey Kenyatta International Convention Centre (KICC), which Kanu had claimed ownership.
Although built by government, its ownership was transferred to Kanu in 1989.
In Nakuru, the local branch has remained active at its offices located at Kanu house along Mburu Gichua Road.
According to Nakuru branch chairman Muthee Ngunjiri, the party has five staff who run the office full time.
Take a quick survey and help us improve our website
Take a survey
"We have five employees who keep the office running. We pay them from income generated from rent paid by our tenants. We also use the same funds to organise meetings and seminars for Kanu Youth and Women congress," said Ngunjiri.
Branch Executive Officer Silas Mukolwe said the offices keep all records for funds received and file returns with the headquarters.
A spot check by Sunday Standard about other party offices showed that they have been neglected.
"Am away but we have two cleaners at the office who are usually there but not for the whole day. They might show up in a few minutes," Nakuru Branch Jubilee Chairman David Manyara told Sunday Standard on phone.
He revealed that the branch has been deprived of funds since 2017, grounding its activities.
Kenya's second largest political party, the Orange Democratic Movement (ODM), has rented a small room in Shabab Estate, Nakuru West.
"We received money up to 2017. Thereafter, funding became a challenge and we had to source money for rent and to pay staff from well wishers who are party members. Some went ahead to donate furniture for our new office," the branch secretary told us.