ODM yet to decide on Jumwa's case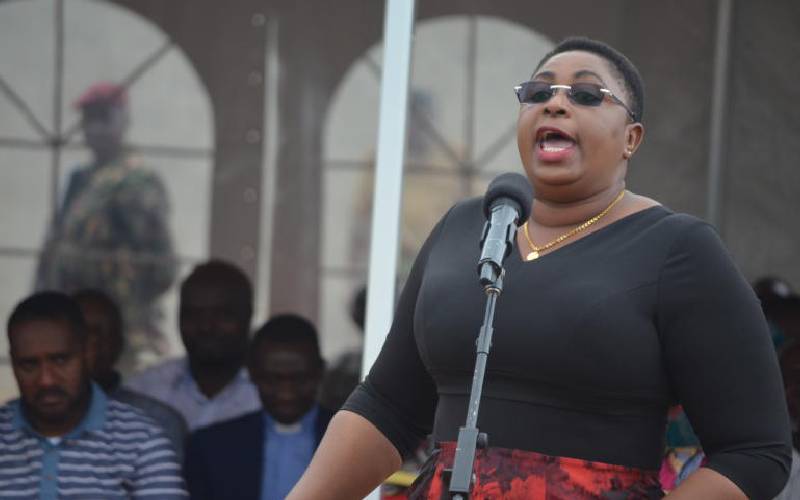 The Orange Democratic Movement (ODM) is yet to decide on Malindi MP Aisha Jumwa's fate a week after a tribunal nullified her expulsion from the party.
ODM is looking at three options that will determine whether Jumwa is to be welcomed back to the party that accused her of disloyalty, disrespect and gross misconduct.
Party Chairman John Mbadi said ODM has the option of obeying orders issued by the Political Parties Dispute Tribunal (PPDT), appealing at the High Court against the tribunal's decision delivered by its Chairman Kyalo Mbobu or forgiving Jumwa.
"The tribunal faulted ODM's disciplinary committee and did not consider the party's constitution. We are yet to have a meeting to decide on Jumwa," Mbadi said.
In obeying the tribunal's orders, the party is at liberty to undertake a fresh disciplinary process against the legislator before a duly constituted disciplinary committee.
The tribunal ruled on May 31 that the party's disciplinary committee was not properly constituted and barred the Registrar of Political Parties from removing Jumwa's name from the ODM membership on the basis of the invalidated disciplinary proceedings.
The tribunal said the Opposition leader Raila Odinga's party failed to produce documentation showing details of the disciplinary committee members who grilled the MP and came to the conclusion that action be taken against her.
The tribunal said it was not shown any attendance record or the minutes of the committee hearing of October 19, 2018.
"We find that the complainant did not appear before a duly constituted DC within the meaning of the party's constitution," read the ruling.
The Disciplinary Committee Chairman, Fred Athuok, said ODM had enough evidence against Jumwa.