Is it time to get rid of winner-take-all political system?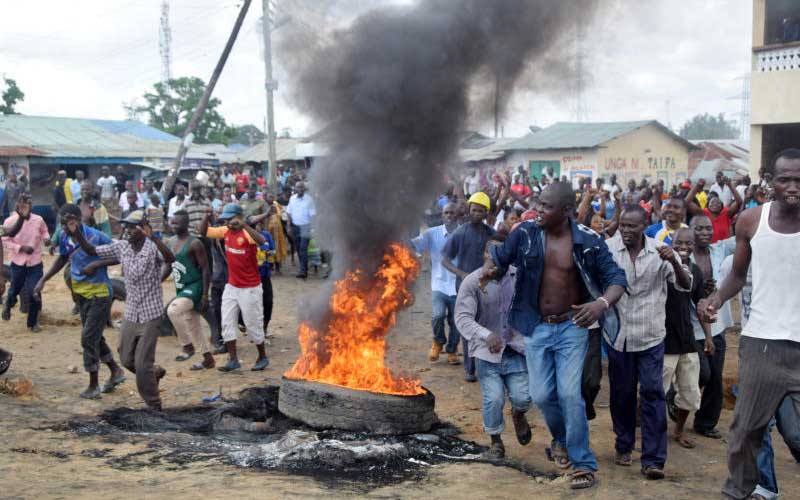 While Kenya has a Constitution hailed as one of the most progressive in Africa, it's political and governance system is in shambles.
Debate is currently raging on whether Kenya needs a referendum to review its Constitution that was promulgated in 2010. President Uhuru Kenyatta and opposition leader Raila Odinga have mooted the Building Bridges Initiative (BBI) that has since been renamed Building Bridges to Unity Advisory Taskforce to address this issue.
And even as the BBI taskforce collects views from Kenyans on whether there is need for a referendum or not, experience shows the majority rule system Kenya adopted when it introduced multi-party democracy that provides for the winner-take-it-all concept, is not the best for the country.
It is time Kenyans get a chance to try "consociational democracy" that is emerging as the political system of choice in many countries facing challenges in cohesiveness. Dutch Political scientist Arend Lijphart describes "consociational democracy" as a government by grand coalition by which "the political leaders of all significant segments of the plural society cooperate."
By implication, "consociational democracy" thus lacks significant opposition and Lijphart stresses that parliamentary systems fit consociational arrangements most easily as here; the executive is formed by a cabinet, which consists of representatives from all groups. This form of government is operational in Belgium, Austria and has started gaining popularity in some countries in Africa and Latin America.
Power sharing
When President Kenyatta and Mr Odinga agreed to work together through the "Building Bridges to a New Kenyan Nation" initiative they admitted that ethic antagonism and competition had become a threat to democracy. A strong nation cannot develop this way and Kenyans, political leaders and formations need to compete without using ethnic profiling or by promoting disdain for any group.
Kenya is today increasingly being defined internationally by its negative politics and challenges that come with it that include corruption and violence. Inclusivity is a major problem faced by Kenyans as the current political system has been unable to respond to feelings of alienation by some communities.
Power-sharing has become a popular concept as a means to reunite divided societies. It has proved successful in ending fighting and establishing national unity in several countries in Africa, South East Asia and Latin America.
Prof Andreas Wimmer in his book "Nation Building: Why Some Countries Come Together While Others Fall Apart" argues that nation-building goes beyond the mere existence of an independent country with a flag, a national anthem and an army. Prof Wimmer says that effective nation-building brings important and positive consequences as alliances that cut across the entire territory of a country depoliticise ethnic divisions. President Kenyatta and Mr Odinga seem to be focused on addressing the issue of negative ethnicity and political exclusion.
The "winner-take-it-all" system was exposed during the 2007 disputed polls that resulted in the post-election violence and previous PEVs in the 1990s, the scenario has remained the same in the subsequent 2013 and 2017 elections.
We need to remember that it was only after the "handshake" that the searing political temperatures in the country cooled down and the communities that felt excluded in the Jubilee government started feeling part of the "handshake" government. The "handshake" is a good example of "consociational democracy".
- Mohamed Adow Abikar is a former Wiper Party Deputy Secretary General, a Wajir Senatorial candidate in 2017 and political commentator.