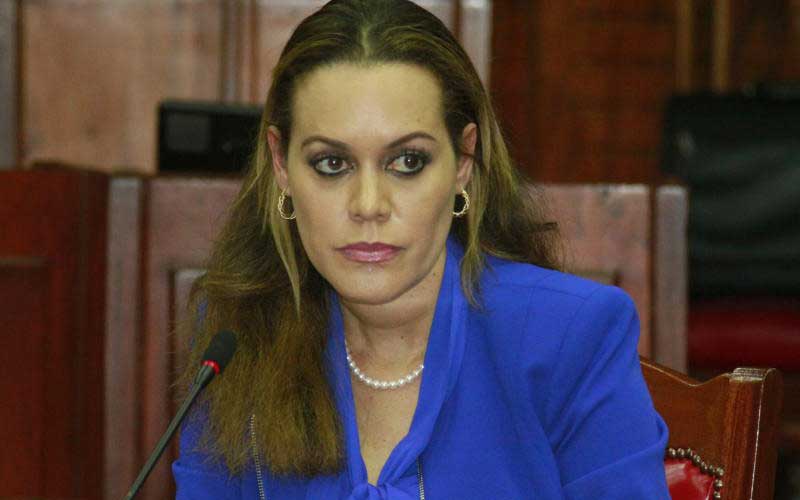 Parliament's vetting of individuals nominated by President Uhuru Kenyatta for ambassadorial posts has brought to fore the touchy subject Kenya's political elite remain non-committal on - dual citizenship.
When Mwende Mwinzi, the President's nominee for Kenya's Ambassador to South Korea faced the National Assembly for vetting, the issue of her dual citizenship dominated proceedings more than her capacity.
For decades, she hobnobbed with government officials - serving in President Kibaki's first National Economic and Social Council which birthed Vision 2030 and flying Jubilee ticket in Mwingi West parliamentary election. In all material times, including when she was conferred a Moran of the Burning Spear, Ms Mwinzi, married to a Nigerian, carried both Kenyan and American passports.
"I was born to Mary and Maluki Mwinzi, and I come from Kyamboo Sub-location in Mwingi West Constituency, Kitui County.
"I was raised in Kitui where my parents served as public servants - teachers - I am of the face of Kenya in all its shades and hues," she told the committee.
She attended Central Primary School in Kitui, Kenya High and Kyeni Girls before moving to the US for higher studies. But all that was not in question.
"Where would you stand in the event the US takes a different position on a matter to do with South Korea? Wouldn't your links to the US put Kenya at a precarious situation?" Saku MP Ali Raso posed.
Article 78 (2) of the Constitution on citizenship and leadership says a State officer shall not hold dual citizenship. Mwende says ambassadors are not State officers.
Besides, she says there are categories of people excused from the requirement like judges, members of commissions and "any person who has been made a citizen of another country by operation of that country's law, without ability to opt out."
"I was born in the US, but I belong to Kenya. You can choose where to belong, but you cannot choose where to be born…" Mwinzi said.
Mwinzi was hard-pressed to sell her trust to the MPs. They cited the example of former IEBC commissioner Roselyne Akombe who fled the country in October 2017.
After the vetting, the parliamentary committee is required to table a report before the House for adoption. If approved, and according to tradition, new entrants will be trained on diplomatic courtesies.