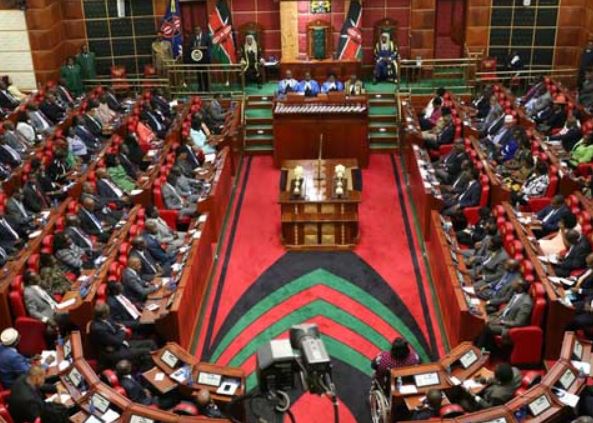 A lobby group in Nairobi is mooting for scraping of positions of Women Representative and Senate seats in bid to save expenditure.
The JAY group suggest the move would help cure Kenya's hurting economy and reduce Government's recurrent expenditure by 35 percent.
Citing the current constitutional amendments talk, the group is however of the opinion that the number of constituencies be slashed to 1,450 and counties to remain 47 as it is in the current constitutional dispensation.
"CDF should be removed from the custody of MPs and MCAs and taken back to the counties where there are structures to manage it, creation of special courts to deal with corruption and 8 years' single term for president," explained the group's Secretary General Anthony Gitonga.
Gitonga said that some elective positions such as MPs should have maximum of two terms of 4yrs each with no retirement benefits. It also proposes doing away with third gender rule, and introduction of the post of opposition leader as the Minority leader and DP as the Majority leader in parliament.
"The salaries and allowance for all elective posts to be capped in the constitution and only amendable through a referendum, ministries to be reduced to be around 9 and 14 and ministers to be presidential appointees from the Parliament," said Gitonga.
He added, "The Office of the auditor General to be expanded and fully funded to be able to give reports of audited accounts of all government entities in real time."