Kiraitu and Linturi clash over county audit queries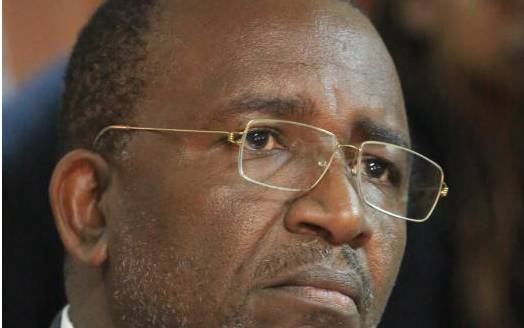 Meru Governor Kiraitu Murungi and Senator Mithika Linturi's relationship is on the rocks going by their recent pronouncements.
The governor and senator were political allies in the run up to the last elections, when they ganged up against former Governor Peter Munya, now Trade, Industrialisation and Cooperatives Cabinet Secretary.
The two and former Woman Rep Florence Kajuju, now the Ombudsman, teamed up in what was known as 'Kikali', an acronym for Kiraitu, Kajuju and Linturi.
But two years after their triumph in elections the governor and senator are not seeing eye-to-eye after the latter appeared to criticise the county government over the 2017-2018 Auditor General Edward Ouko's report.
Mr Ouko questioned county expenditure and composition of the work force, saying 88 per cent were from the dominant ethnic group.
Armed with the report, Linturi made his way to the County Assembly and told MCAs it was an indictment of the government, a statement Kiraitu has not taken lightly.
The senator said among the queries was Sh1 million paid to the Director of Medical Services for attending a training in Yonsei University Health System in South Korea, yet the admission letter said accommodation expenses would be catered for by the institution.
"This report is an indictment of our county government. We must interrogate it with sobriety, objectivity and demand accountability from those put in positions of service by the good people of Meru," he said.
He told MCAs his loyalty was to the people of Meru, and he would endeavour to discharge his oversight role over the devolved unit.
Linturi assured the Assembly he was in good working terms with the executive. "However, my personal relationship with Governor and the county executive cannot compromise my oversight role," he said.
The senator promised to be present when the executive appears before the Senate to answer audit queries on May 21.
But Kiraitu said Linturi had jumped the gun.
"The senator (Linturi) should have waited in the senate. He should have waited until we are summoned, because he is a member of its Public Accounts Committee. All the questions he said he did not understand, we will answer. I believe our finance executive has all the answers," Kiraitu said, adding that he read malice.
County Assembly Public Accounts and Investment Committee Chairman Kimathi Ithibua said they will summon the executive to the assembly before the date with the senate.
Edwin Bundi, a Kiraitu ally, said Linturi's move is motivated by plans to unseat Kiraitu in the 2022 election.