Ward reps might have to kick out or save governor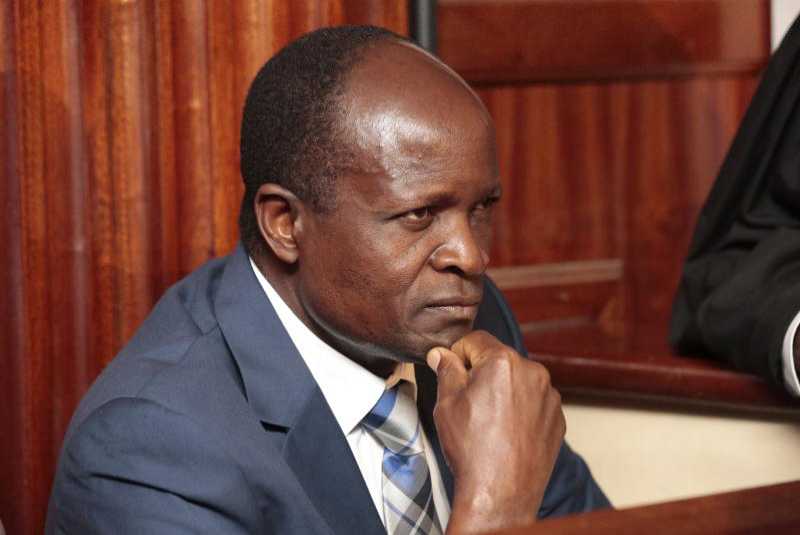 Members of the Migori County assembly are faced with hard choices as they come under pressure to impeach embattled Governor Okoth Obado.
Obado is facing murder charges over the death of university student Sharon Otieno. He is also being investigated for alleged corruption.
Interviews with a cross-section of MCAs, who asked not to be named due to the sensitivity of the matter, painted the picture of an assembly torn between protecting its governor and bowing to pressure to kick him out.
"It is a politically sensitive and emotive issue. Many people want us to start preparing the ground to impeach Obado after he was charged with murder. Others say we should protect him," said an MCA.
Investigations by The Standard indicated that Obado's supporters and strategists have held meetings with some of the MCAs to pre-empt any plans to impeach him.
Several human rights activists and lawyers have demanded that Obado step aside or be impeached.
Among those demanding Obado's removal from office is International Center for Policy and Conflict Executive Director Wainaina Ndung'u.
Legal officer Manwa Hosea said Obado's integrity had been watered down and the county assembly should begin the process of impeaching him.
"Governor Obado should resign or allow the county assembly take up its responsibilities in passing the impeachment motion. They should not wait for the judicial process."
Alutaralah Mukhwana, an advocate, argued that all State officers should uphold national values and integrity, both in public and in private.
"The office of a public officer is a bestowment of public trust and such an office should respect people and bring honour to the nation," said Dr Mukhwana.
With the murder charge and corruption allegations, Obado's fate will rest with the county assembly, which has the constitutional mandate to protect or kick him out.
Delicate matter
The Migori assembly leader of majority, Mlalan Ogega, however, called for calm, saying it was still too early to speculate on Obado's fate.
"We don't want to get into another debate yet the matter is before able judicial and prosecution officers," said Mr Ogega.
An MCA, however, told The Standard in confidence that Obado's fate had been the subject of discussions among MCAs and the political class in the county.
"Let us not pretend. This matter is delicate. It is the assembly that can save or finish the governor. There are those who want us to send him home and others who feel that would be too harsh for a man serving his last term in office," said the MCA.
Obado has denied the murder charges. Sharon was said to have been seven months pregnant with his baby.
A close aide was however optimistic the governor would overcome the challenges facing him. "Mr Obado is innocent until found guilty by the court. I am not seeing him being impeached by the assembly because majority of the MCAs are on his side," he said.
At the county offices, senior officials said work was progressing well despite Obado's absence.
Obado's deputy, Nelson Mwita, was running the county together with the county executive committee members.
The county communications director, Nicholas Anyuor, said the county was operating normally.
However, some senior officials were not in as they had travelled to Nairobi to attend Obado's court session.
Yesterday, most employees abandoned their duties to follow the proceedings of Obado's bail application on television.
"I am not in the mood to work. How can I concentrate when my governor is facing such huge problems?" said a clerical officer.