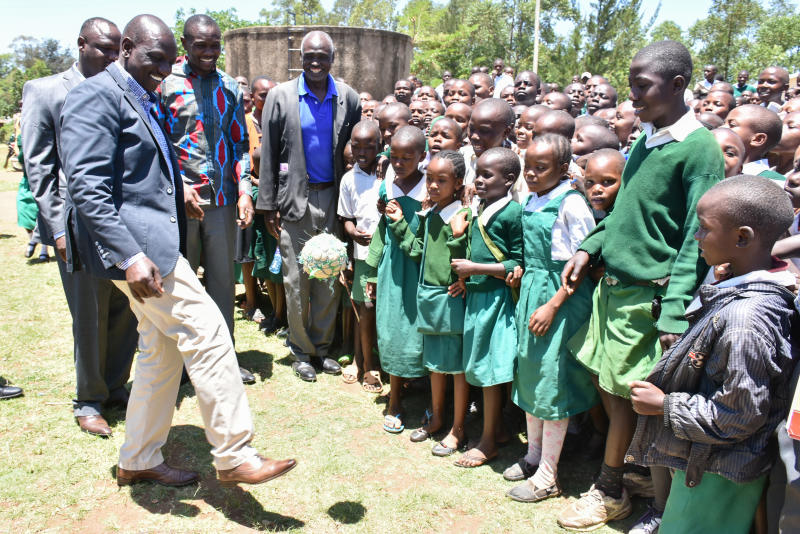 Deputy President William Ruto on Friday continued his calculated forays into Nyanza with a bag of goodies, even as he downplayed politics in his tour of Migori County.
Barely three weeks since he made a secret visit to Kisumu, during which he is said to have met a group of local leaders, Ruto was back in Nyanza with promises of development projects.
It was said he made another surprise visit to Kisumu on Thursday evening on his way to Kuria East and West constituencies.
Read More
Ruto briefly met some select youth group officials and asked them to support his bid to succeed President Uhuru Kenyatta, inside sources said.
During his tour of Migori, the DP announced that the government has set aside Sh200 million to build and equip technical training institutes at Mabera in Kuria West and Kendege in Kuria East. According to the DP, the government will pay Sh30,000 as fees for students who will also benefit from loans.
"We want our youth to get skills and knowledge to be self-reliant. That is why we have embarked on the construction of the technical institutes at Mabera and Kendege," he said.
He also announced the tarmacking of several roads in Kuria, including the Isibania-Ikerege-Kehancha, Kehancha-Kegonga-Ntimaru-Gwitembe and Kehancha-Lolgorian-Narok.
"These roads are in line with the infrastructural development, which is a key item of the Big Four agenda," he said, and pledged Sh200 million to build and equip Kegonga and Ntimaru sub-county hospitals in Kuria East.
The MPs who accompanied him vowed to rally the community behind him in 2022.