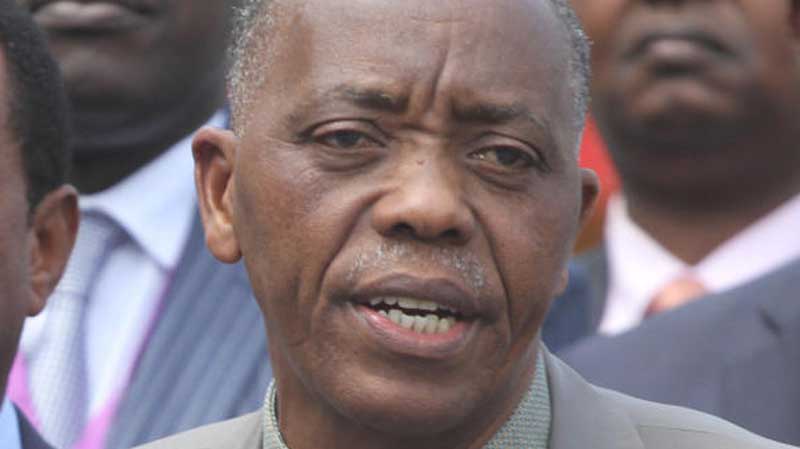 The Jubilee administration has sacked 12 Principal Secretaries after sitting idle in their offices for three months.
In a letter to one of the PSs, Head of Public Service and Secretary to Cabinet Joseph Kinyua said their contracts had been terminated with immediate effect.
Similar letters were delivered to 13 ministry accounting officers who were not named when President Uhuru Kenyatta unveiled his Cabinet on January 5 and 26.
When the President appointed his Cabinet, there was no communication on the fate of the PSs and the confusion saw some continue to stay in office. He named 31 PSs, 15 less than the 46 who served in his first term.
According to the letter to former Tourism PS Fatuma Hersi Mohammed, Mr Kinyua said: "Reference has been made to your appointment as Principal Secretary in 2015 following the commencement of His Excellency the President's second term of office and the reconstitution of which is now complete, I wish to inform you that you have not been considered for re-appointment as principal secretary."
Read More
He ordered the PSs to hand over to the new team in the letters that were copied to their line Cabinet Secretaries.
Of the 14, only John Mosonik was appointed Chief Accounting Officer in the Petroleum Ministry while Richard Ekai was sent to Ministry of Foreign Affairs as an ambasador.
Those affected are Aidah Munano (Housing and Urban Development), Joe Okudo (Arts and Culture), Sammy Itemere (Broadcasting & Telecommunications), Noor Ismail (Cooperatives Ali), Nduati Mwangi (Transport) and Mwanamaka Mabruki (Gender).
Others are Khadija Kassachoom (Labour), Victor Kyalo (ICT), Dr Ibrahim Mahmud (Mining), Nyakera Irungu (Planning), Dr Dinah Jerotich Mwinzi (Vocational and Technical Training) and Richard Ekai of Correctional Services.