Nasa to hold rallies in Kisii, Rift Valley, North Eastern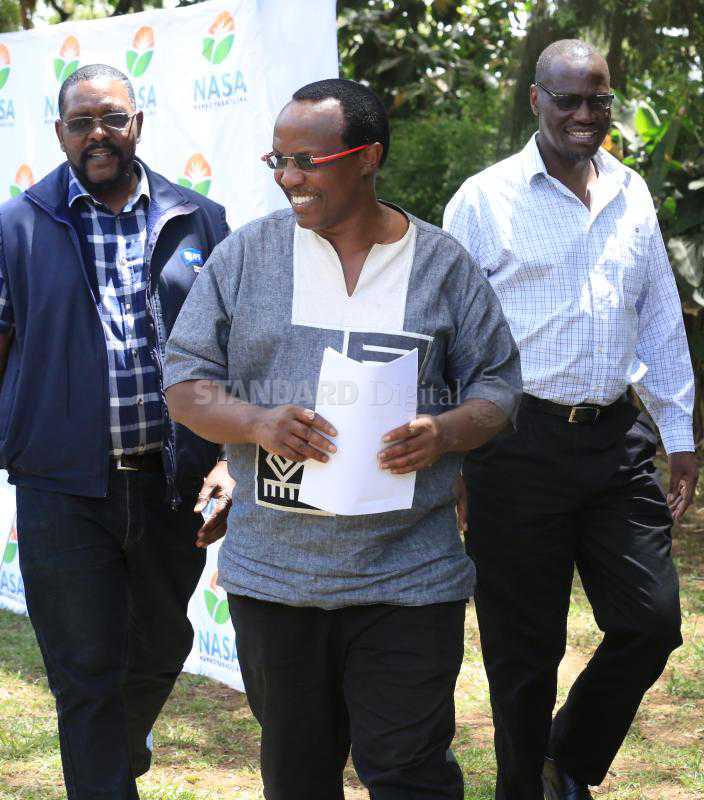 The National Super Alliance (NASA) is planning to take its 'people's assembly' drive to Kisii, North Eastern, Rift Valley and Maasai regions as it prepares for fresh elections by August.
Buoyed by Opposition Chief Raila Odinga's 'swearing-in' on January 30, the organising committee is also planning a national convention of 'people's assemblies' to ratify the system of governance the country will adopt.
The committee is headed by Noah Akala, economist David Ndii, a Koitamet ole Kina and ODM party Executive Director Oduor Ong'wen, and is planning an inaugural convention at the end of February before the national meeting.
"We want to ensure the process of forming people's assemblies culminates in a presidential election no later than August 2018," said Mr Ndii.
"We have, in the last two months, facilitated people's assemblies at the Coast, Western, Lower Eastern and Nyanza regions. We want to complete this process in the next few weeks so the initial convention can be held at the end of the month."
A statement read by Ndii said the agenda for the national convention will include ensuring electoral justice, restructuring the system of governance and strengthening devolution.
"We want to ensure an end to the culture of impunity, abuse of power and electoral fraud, to guarantee the right to vote and ensure every vote counts," Ndii said.
He said the 'people's assemblies' would fight to defend the separation of powers, Judiciary's independence and supremacy of Parliament.
"We will also discuss whether Executive authority should be shared between the President and Prime Minister or adopt a full parliamentary system," he added.
"The national convention will also decide whether Executive authority should rotate between the different regions of the country and how to make Parliament inclusive, especially for women and minority groups. We will also discuss ways of making Parliament more responsive and accountable. We also want to transform our security agencies from killers to protectors."