Nasa set to hold mega rally to forge way forward amid uncertainty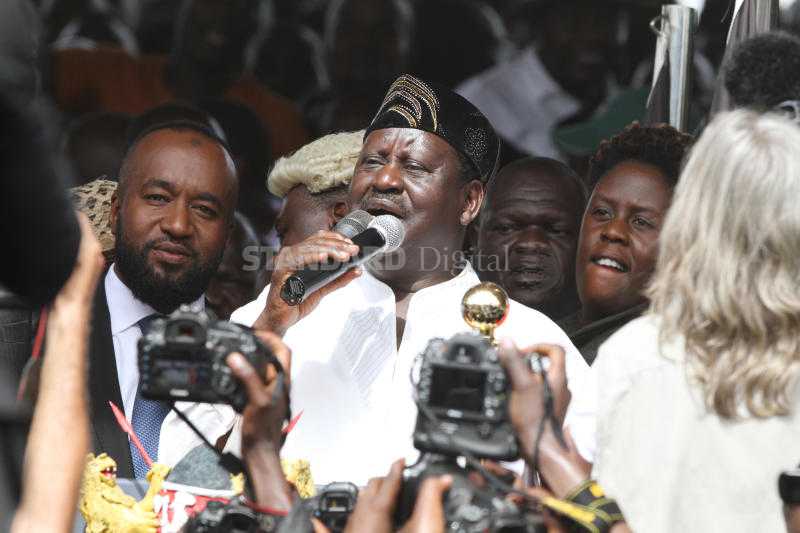 The opposition coalition NASA is expected to hold a mega rally today at the Baba Dogo grounds here in Nairobi.
The meeting will be hosted by Ruaraka MP TJ Kajwang who also recently presided over Raila's 'oath taking' ceremony held at Uhuru Park last week.
NRM'S affiliates are also expected to be in attendance.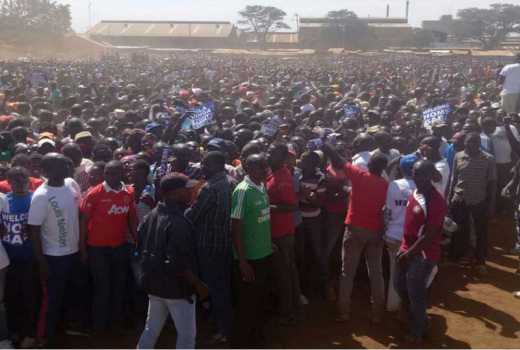 It is expected that Nasa principals led by Raila Odinga will address the meeting and dispel rumours going round that there is division in the coalition, after Tuesday's controversial swearing-in ceremony.
Yesterday, during the burial of Yvonne Wamalwa in Trans Nzoia County, Nasa co-principal Moses Wetangula who had gone to condole with the family of the late 8th Vice President of Kenya Kijana Wamalwa told off Deputy President William Ruto saying that the government's latest decisions risked plunging the country into a dictatorial state.
However, the deputy president ruled out any hope of a national dialogue with the opposition and asked Nasa leaders to stop giving Kenyans false hope of a fresh election before 2022, adding that the only discussion the two groups would have is on matters development.
Quoting famous author Chinua Achebe, Ruto said to opposition Nasa, "God's case, no appeal".
The 'swearing-in' of Raila Odinga as the people's president continues to elicit mixed reactions among many Kenyans, with talks of division and political uncertainty among the principals, who failed to grace last week's occasion.
The Standard Digital can confirm that Wiper Party is set to meet this week on Tuesday to set a course exacting whether to continue being part of the coalition or seek new partners.
Top of the agenda in Tuesday's meeting will be the discussion of the 'swearing-in' betrayal and ramifications on Wiper's ability to exact political payback from NASA strongholds in the 2022 presidential election.