ELOG to refrain from projecting repeat presidential poll results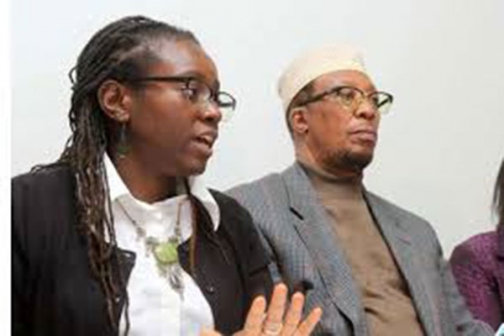 Nairobi, Kenya: An election observation group has ruled out projecting results of the repeated presidential poll.
The Election Observation Group (Elog) said unlike the past, the body will this time refrain from the tradition arguing that its data will not give a clear picture on which might have taken the day.
This has been informed by the group's decision not to send observers in Western and Nyanza regions over security concerns.
Elog, however, did deploy observers in 766 polling stations as a representative sample of the 40,000 as per the Independent Electoral and Boundaries Commission (IEBC).
Additionally, Elog had 215 constituency supervisors, 730 general observers deployed to polling stations and 430 others to tallying centres.
"We always use a random sample to represent the whole country. But this time round we do not have observers across the country," Regina Opondo, the group's chair of the steering committee explained.
She added: "It is therefore difficult to put accurate numbers and give projections which is why we are refraining this time."
While Elog has cited unreliable data on projection of a winner in the repeated poll, in the August 8 election, the group came under fire after giving parallel results to those of IEBC, which showed incumbent Uhuru Kenyatta as the president elect.
This is despite the National Super Alliance led by Raila Odinga raising issues of irregularities and illegalities, which later formed the back bone of the results being quashed by the Supreme Court leading to the yesterday's repeat poll.
In the parallel results given by Elog, Uhuru had won with 54.0 per cent of the votes while Raila had 44.9 per cent. This was parallel to IEBC's 54.3 per cent for Uhuru and 44.7 per cent for Raila.
With a more elaborate report on the election process being expected today, Elog noted of a smooth voting process where of the 766 polling stations observed, 80.7 per cent opened on time and there were no stuffed ballot boxes in 99.9 per cent.
At least 99.8 per cent had the KIEMS devices and 97.8 had the requisite strategic materials which include ballot boxes, papers, presiding officer, indelible ink and results Form 34 A.
A Jubilee party agent was present in 82.6 per cent of all polling stations observed: "Agents from other parties were present in 2.8 per cent. In 16.4 per cent of polling stations, there were no party agents."
The group further noted of violence in Nasa's strongholds where while voters were blocked from accessing the polling stations, their observers too were harassed.
This was witnessed in Mombasa, Nyali constituency where an observer was beaten by unknown assailants and also in Ruaraka as another was robbed of her materials. She was later rescued by Administration police.