I'm ready to face Otuoma again, says Ojaamong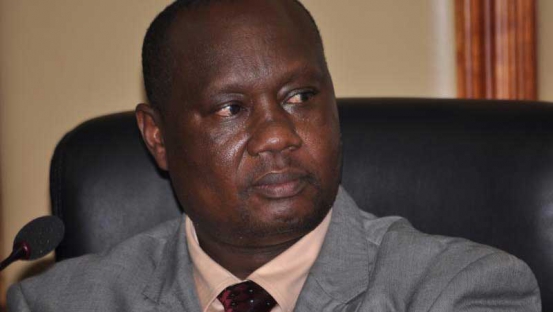 I am ready and willing to take on Funyula MP Paul Otuoma in the next nominations, Busia Governor Sospeter Ojaamong has said, while maintaining he won the disputed primaries fairly.
The Returning Officer Justice Vitalis Juma (Rtd) had on Friday morning declared Ojaamong the winner after garnering 92,358 votes against Otuoma's 63,752.
Ojaamong affirmed that all county assembly members, parliamentary aspirants who won the primaries were already making arrangements to work together to ensure the party scoops as many elective seats in the August 8 polls. "We already have a formidable team and ready to face our opponents. We completed the job and there is no time to waste but to start selling our manifesto," said Ojaamong.
On Friday, Otuoma announced he would not run in the fresh polls, adding that Ojaamong could not acquire votes more than the registered number of voters in Teso North and Teso South.
Peter Odima, who spearheaded Otuoma's campaign team, has given the party headquarters a 48-hour ultimatum to give the Funyula MP the ticket.
"If within 48 hours Otuoma will not have been given the ticket, we will go to the electorate to get their directive," he said.
Odima maintained that they will not participate in another nomination exercise as directed the party.
At the same time, two Budalang'i parliamentary aspirants who lost to former legislator Raphael Wanjala want the results cancelled claiming the exercise was marred by malpractices.
David Obara and Andrew Nakitare Saturday called on the party to set a new date for a repeat exercise.
The pair accused Wanjala of allegedly ferrying voters from other regions.
Nakitare further cited harassment and intimidation from Wanjala's security detail.
"We want the results cancelled and fresh nomination carried out to get the most popular candidate who can contest against our opponent," said Nakitare.
"Results at Mau Mau polling station were not counted but when presiding officer arrived at Budalang'i tallying centre, the contested votes were counted in the absence of agents," he added.
The disgruntled aspirants have already launched a formal complaint with the National Elections Board.