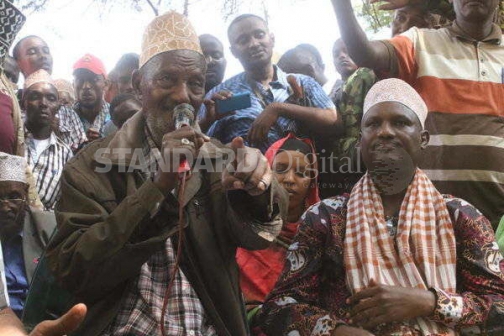 Jima clan elders have endorsed Isiolo Governor Godana Doyo for re-election in the 2017 elections.
A meeting that brought together more than 1,000 Jidha Maliyu elders from all the ten wards endorsed the Governor after his closest rival Mr Hussein Golicha stormed out of the meeting.
Mr Doyo was endorsed after a four-day deliberation after president of Jima Council of elders Jattani Wako and secretariats declared him their sole 2017 candidate.
His endorsement has raised political temperatures with major clans converging to deliberate on their flag-bearer for some elective posts in the 2017 gubernatorial race.
Unlike in the run-up to the 2013 polls, the populous Warjida clan did not decide through Electoral College but decided to endorse Doyo through the Jima convention.
Wako noted that there would be no need to nominate another candidate saying Doyo is a unifying factor for all the Isiolo communities.