Why MCAs skipped Jubilee polls in Meru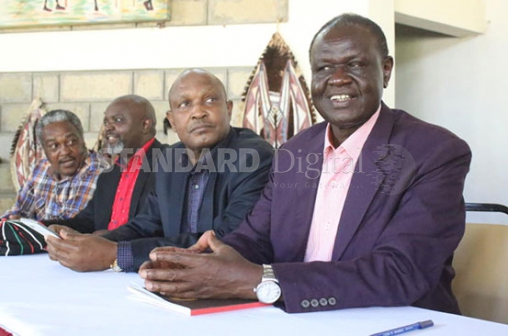 Only about 10 of Meru County's 45 elected MCAs turned up for elections of Jubilee Party (JP) interim branch officials on Thursday, sending alarm bells about the party's dimming popularity in the region.
Notably, from the whole of Nyambene region, which comprises five constituencies in Tigania and Igembe, only Henry Mworia of Keigoi/Antubochiu ward attended. None of the elected MCAs from Buuri Constituency was present, pointing to a possibility that none of the incumbents from the area had registered as a Jubilee aspirant.
South Imenti had more MCAs in attendance, including key Jubilee stalwarts Deputy Speaker Gideon Mutwiri, Igoji West's Alpha Kaumbuthu and John Paul Kireria of Igoji East. So did North Imenti, but from Central Imenti, only Daniel M'Inoti (Abothoguchi West) was in attendance.
Although the MCAs support Governor Peter Munya's government, their poor attendance suggest predicament for Jubilee, given that all but three of the county's 10 MPs were present.
The MPs who missed included Mithika Linturi (Igembe South) who sent an apology. Tigania West's David Kareithi was also absent as was Buuri's Kinoti Gatobu who is an independent MP and is yet to officially join JP.
Igembe South PNU's parliamentary aspirant Mithika Mwenda said the MCAs may have realised JP does not have much support in Nyambene.
"President Uhuru Kenyatta should know the people he has entrusted the party to in Meru will let him down," said the former TNA member who switched camps after falling out with some influential Jubilee members. "There is no space for democracy in Jubilee because there are people who won't stomach you, unless you become a sycophant."
Even some Jubilee leaders are worried that the MCAs' absence at the grassroots polls is a pointer that they are looking at Munya's Party of National Unity (PNU) as a serious alternative outfit.
Linford Mutembei, the chairman of the Mt Kenya Youth caucus, said there was still widespread fear among aspirants about Jubilee Party primaries.
But Kaumbuthu said the MCAs' absence meant nothing because all of them are still in Jubilee given that they did not jump ship when their parties merged into JP.
"The meeting was also held in a day the county assembly was sitting and important motions were being discussed. They could have been tied up," Kaumbuthu said.