Kalonzo Musyoka blames Jubilee for Rio Olympics fiasco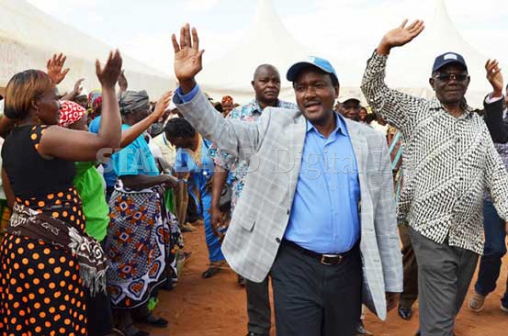 Wiper leader Kalonzo Musyoka has said the Jubilee government has "totally failed in the fight against corruption."
The Wiper Party leader said it is shameful that the glory of the Kenyan team at Rio Olympics has been overshadowed by corruption allegations against National Olympic Committee of Kenya officials.
"When citizens of other countries were lining up to receive their heroes, our athletes were missing out on their hard-earned limelight because the officials who accompanied them are being arrested on arrival at the airport. It is such a shame," he said.
Kalonzo also boasted over his recent award, African Dignitary Man of the year 2016, is a clear indication that his leadership skills are being recognised globally thus he stood a better chance of leading Kenya.
"This is now the time. I am more prepared to lead the country," he said.
Kalonzo was speaking in Kyuso Town in Mwingi North Constituency when he presided over a fundraiser in aid of the area's women's groups. Sh 3.2 million was raised.
He cautioned politicians against riding on his name to win political power then turning around to betray him and the Kamba community.
"I am tired of being used like a rug by selfish people who once they get elected, turn around to auction the community. It is a shame," he said.
Kalonzo asked Governor Julius Malombe and Senator David Musila to tame their supporters and preach peace during their campaigns.
"Governor Malombe is a leader in Wiper. Senator Musila is the national chairman of the party. As they compete for the party ticket for the governor's seat, they must be very careful not to tear the party apart," he said.