Musalia Mudavadi party opens its doors to 2017 aspirants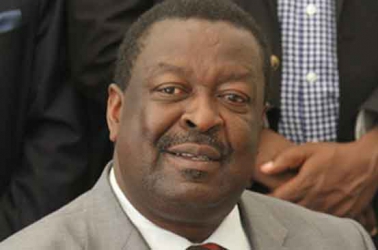 Amani National Congress (ANC) has rolled out a nationwide campaign to boost membership in preparation for the 2017 General Election. The Musalia Mudavadi-led party has invited aspirants to submit letters of interest for all the six elective positions, including that of president.
"We are a democratic party and that is why we have put out the notice so that all interested individuals can have an equal chance to fight for party nominations, including those already in the party," said Amani Secretary General Godfrey Osotsi.
In the notice, ANC said it will field candidates in all elective positions which are Members of County Assembly(MCA), Members of National Assembly(MP), Senators, Women Representatives, Governors and President.
"Eligible aspirants interested in the above positions on ANC ticket are hereby requested to present their credentials in confidence to the party secretariat," read the notice.
It added that women, youth and persons living with disabilities are encouraged to join the party and vie... "as they will enjoy preferential treatment in line with affirmative action as enshrined in the Constitution." Mr Osotsi said confidentiality would protect leaders who are not yet ready to disclose the party ticket they will use in the 2017 election.
"It is politics and it is understandable that many are not just ready yet to disclose their party ticket. It is not that we are out to protect identities of defectors," he said.
Amani's move comes weeks after party leader Mudavadi made it clear he would not dissolve his party to join the yet to be formed Jubilee Party led by President Uhuru Kenyatta and his deputy William Ruto.