Baringo MCAs sign petition to kick out treasury official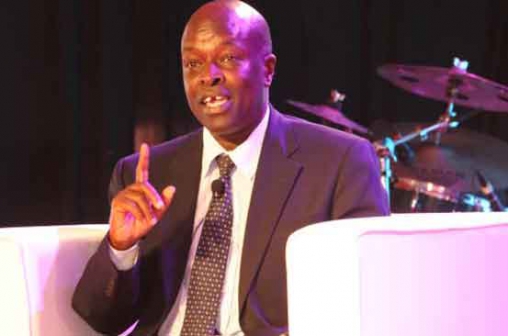 Some MCAs are plotting to kick out Treasury executive Geoffrey Bartenge for alleged gross misconduct.
Led by Kapropita Ward Representative Solomon Chemjor, the MCAs accused the official of failing to advise Governor Benjamin Cheboi on the budget regulations and timelines, which has plunged the county into a severe financial crisis.
They also blame Bartenge (right) for the under-expenditure by the County Treasury, which has led to increase of roll-over funds yet many projects have stalled.
"The Governor indicated in the memorandum of reasons for not assenting to the Appropriations Bill, 2016, that there was a shortfall in salaries," said Mr Chemjor, adding that this exposed the incompetence of Bartenge, who was unable to project the actual salaries for county employees.
In a motion to be tabled before the assembly seen by ?The Standard?, the MCAs have accused the official of incompetence, contrary to Articles 73, 179(6) of the Constitution, sections 36, 39(1) and 45(3) of the County Government Act and sections 102(2) and 128 of the Public Finance Management Act.
So far, 15 MCAs have signed the petition with Chemjor, who is the mover of the motion, saying that he was still lobbying for more to sign the document.
The 2016/2017 Appropriations Bill is yet to be assented by the governor after a standoff between the Executive and the County Assembly.
However, Bartenge denied the accusations, saying the MCAs failed to understand the context of the governor's request.
"We are still engaging the assembly and we believe the issue will be sorted out amicably," he said.