Cofek boss Stephen Mutoro to unseat Governor Lusaka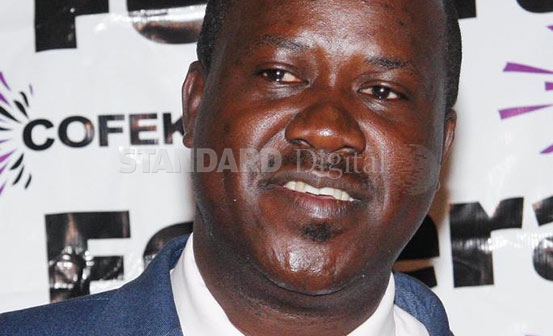 Consumer Rights Defender Stephen Mutoro has made public his intention to run for the Bungoma County gubernatorial seat next year.
Mr Mutoro the Consumers Federation of Kenya (Cofek) Secretary-General told The Standard on Sunday yesterday that he will seek to unseat the incumbent Governor Ken Lusaka on a Ford Kenya party ticket.
"Pressure has been mounted on me by the residents to run for the top seat in the county, I strongly believe the transformations I have brought in the Cofek can be replicated in Bungoma" he said.
Mutoro, 41, noted that the wealth of experience he has gathered in fighting for consumer rights in 47 counties in the last six years and the networks he has established in the process will come in handy when he clinches the top county job.
" With the networks I can easily mobilize public and private sector support and bring development to county which is endowed with a lot of resources," he said.
"Bungoma is yearning for a fresh, results-oriented and consultative leadership that emphasizes merit and inclusivity," he said, adding: "Opportunities for meaningful socio-economic and sustainable livelihoods are more urgent than ever. Our people need a helping hand. I am offering it."
Mutoro who hails from Tongaren Constituency explained that if he is given the opportunity to serve Bungoma people, he will take a prime focus on community policing, infrastructure, healthcare, education and importantly, agriculture.
"We need a Bungoma that has unlimited opportunities for all ranging from sports, bodaboda, industries, tourism, 24-hour economy--a first out of Nairobi," he said.
The announcement by Mutoro that the will go for the seat, now brings the total number of aspirants eyeing the seat held by Lusaka, who is the New Ford Kenya party leader to four.
Other aspirants include Former Kanduyi MP Alfred Khangati and businessman Wycliffe Wangamati. There is speculation that Tongaren MP Simiyu Eseli could be in the race too.