Orange Democratic Movement snubs Jubilee, says Independent Electoral and Boundaries Commission team must go before 2017 polls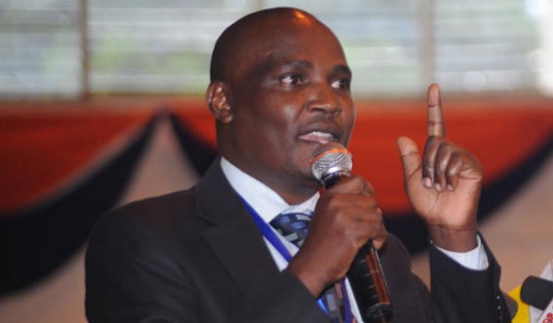 Kenya: The Orange Democratic Movement is determined to ensure the current commissioners of the Independent Electoral and Boundaries Commission do not handle the next elections.
National Chairman John Mbadi and the Director of Political Affairs Opiyo Wandayi told The Standard they will not bite the political bait dangled by the Jubilee administration, to support a private bill by an ODM MP in exchange for an extension of the term of IEBC.
They said the Constitution of Kenya Amendment) Bill, which is scheduled for tabling in the National Assembly when it resumes next week, was a product of David Ochieng' (Ugenya) in his individual capacity. Majority Leader Aden Duale had dangled the carrot of Jubilee support for the bill as a condition to getting the Opposition drop the push for the current IEBC team to be shown the door.
In what is likely to knock the wind out of the legislative sails for the bill, the ODM bosses said the party will only support the amendments to the Constitution that arise out of the ongoing Okoa Kenya campaign spearheaded by the Coalition for Reforms and Democracy (CORD).
"CORD is very clear that IEBC failed this country in the last General Election. The tenure of the current team is not negotiable," said Mbadi.
90 days
To Mbadi, the practical nature of dealing with a bill to amend the Constitution required a "consolidation of all the issues, and then subjecting the issues to the people in a referendum".
ODM as a party has not even discussed Ochieng's bill, Wandayi said, meaning the MP is unlikely to bank on the party's support in the House.
The Constitution requires a lapse of at least 90 days from the introduction of a bill to amend a law in the Houses of Parliament.
The bill also has to go through both houses – the Senate and the National Assembly. The statutory timelines alone mean it will take a minimum of seven months for such a bill to be approved in both houses.
The ODM chairman said the Okoa Kenya campaign to change the Constitution had already isolated the key issues to be dealt with.
Lawyers' war against ETR rages on
Law firms will continue enjoying exemption from the use of electronic tax register (ETR) machines until a case filed at the Court of Appeal by the Law Society of Kenyan (LSK) is heard and determined.