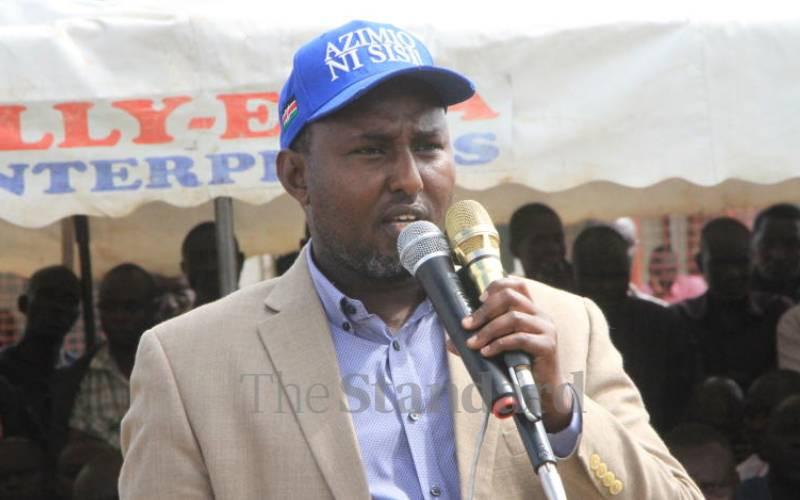 Suna East MP Junet Mohamed has an interesting manner of speech. When he speaks, which is often, his tongue works faster than his brain, which means his train of thought often wanders and meanders before concluding in an unpredictable direction.
"Sasa jan-le-jana…" he stutters, unable to decide whether the narrative he's about to unleash happened yesterday or today. In fiction, this phenomenon is called an unreliable narrator. For if one cannot affirm when the details he's narrating truly occurred, then why should we believe any details at all?
But since Junet is not a fiction writer, perhaps different rules apply in politics, although every politician is adept at fiction. Junet's mind finally settled on jana.
He went on: "Jana tumegundua kashfa kubwa sana katika nchi yetu…kashfa ya ballot papers printing... printing of ballot papers…" In and out he weaved, from English to Kiswahili.
His declarative statement is that a major scandal had been uncovered the previous day, and it related to the printing of the said ballot papers. The next sentence was as slippery. Junet claimed the monumental contract for the printing of ballots has been irregularly determined by one Senator Moses Wetangula.
Well, well, the Bungoma Senator is a small-time political operative in Ford-Kenya; so small, indeed, even pollsters remark he doesn't count in polls. But he possibly punches above his weight; he's one of the pillars of Kenya Kwanza (read by church women as Kwisha), and where he has the onerous task of garnering some 70 per cent of the votes from Western Kenya. For the record, this math about votes was dismissed in some quarters as fiction.
Anyhow, once upon a time, Wetangula, or Weta to his buddies, used to meta meta (shine) as the Kenya's Foreign Minister, before his reputation was sullied by claims that he had participated in the illegal sale of the nation's mission in Tokyo.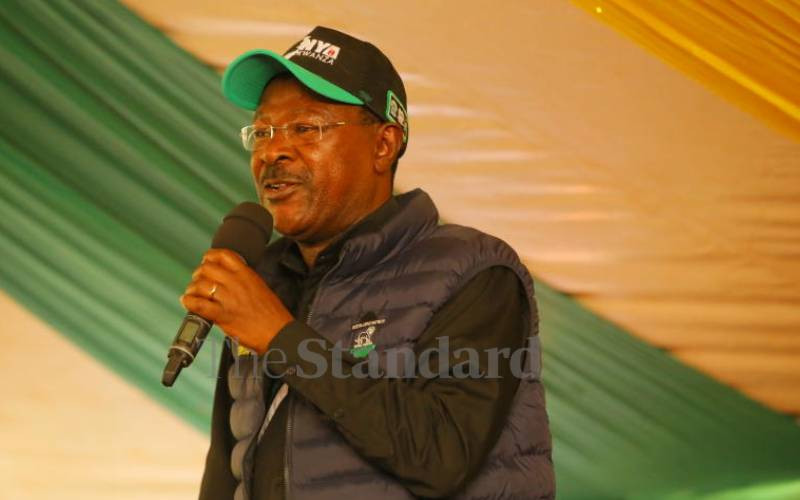 Weta can be a mercurial lawyer of elegant diction. But when beset by serious claims, his tongue suffers from a condition known as "first language interference." He dismissed the Tokyo charge as "mambo ya kusingiziwa na wanafiki wa kisiasa." The sentence, delivered in Weta's soft cadences means the Tokyo charges against him were trumped up by his political detractors.
This week, Weta was equally calm when he responded to Junet's claims, which were delivered in Junet's roundabout way. "Sisi tunatataka Senator Wetangula ajitokeze kinaganaga. Mimi sitaki kujua, ati leo anasema anaenda kortini, sijui anaenda wapi…wewe enda ile korti unataka! Tukutane kortini ukitaka!"
Junet packs quite a punch, but let's pull one or two punches and dissect his words. First, he invites Weta to come clean on the printing tender, but before he concludes the edict, he dares Weta to sue him. He concludes by saying he's ready to meet him in court. An entreaty is followed by a threat, then a dare.
Junet adds that Weta invited into the country agents of the firm that finally clinched the printing tender, under the guise they were investors. The special term for "investors" in Junet's colourful lexicon is 'wakezaji'.
That sounds like plentiful wives, but since Junet's not known to be misogynistic, let's assume he meant wawekezaji. When Weta spoke, he did so with the confidence of a war veteran, having survived onslaughts from Tokyo to Turkana, where some folks claimed he knew a thing or two about Ngamia I and Ngamia II, the oil fields in the northern frontier, which he rushed to acquire, then sell.
Nothing illegal for a country that has internalised the idea of "willing buyer, willing seller," and some will even sell their mothers.
This week, Weta was pointed in his response; he told Junet, kinaganaga: "I have no interest whatsoever in any paper business, least (of all) ballot printing," he started. "I do not trade in paper, I do not trade in printing… I am a full-time politician and lawyer, sometimes straying into farming."
It's hard to predict where will Junet's tongue will stray next.