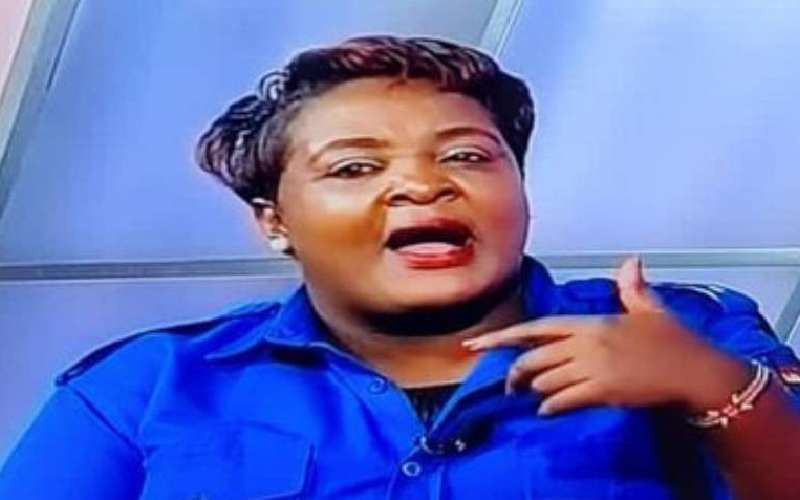 The dictum that no press is bad press appears to have been vigorously contested with the saga surrounding Monica Wamaitha Gitau, a politician who has nabbed at the Royal Media Services offices in Nairobi, after a live TV interview.
Appearing on Inooro TV in full police uniform, Gitau claimed to have served as a police officer before retirement. Now she was ready to serve the people of Nairobi and she was there to canvass for her votes — there were some 5,000 officers in the city, she claimed, and rallied their bosses as well, who reportedly trained her at Kiganjo Training College.
When one goes to Kiganjo there is a certain ethos written into the DNA of its graduates. It's called peer recognition. You can't fake to have been there if you weren't.
Even though only a dozen or two officers will rise to national prominence, they all emerged from cohorts with several hundred recruits at any given time. It's the joy and pride of any policeman or woman to say: "That's my guy, she was my year-mate in Kiganjo…"
That's the test that Gitau, also going by an alias of "Madam Officer," possibly didn't pass, and before she could finish her sentence mid-air, police had pounced.
This time, the vehicles were well fuelled and officer ready. In fact, they even tweeted about it before they acted.
Regardless of the outcome of the police probe, something positive came out of it: now we know there is an aspirant by the name of Gitau, who seeks to be the Nairobi Women Representative.