Chief claims illicit brews over, drunk locals protest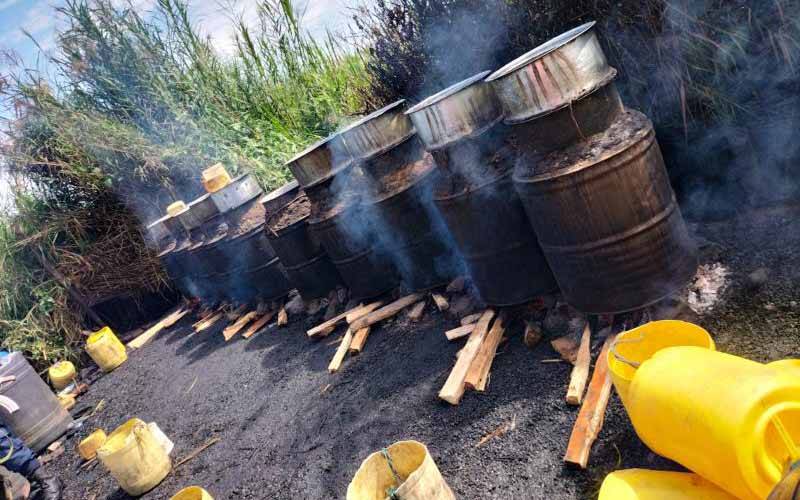 Somewhere in Turi, Molo, Assistant Chief Jane Wangui addressed journos, seeking to highlight her success in curbing sale of illicit brews.
"Huku hatuna pombe," she said in her opening statement, upon which boda boda operators who surrounded her responded, almost spontaneously: "Pombe ni mingi!" Chief Wangui put her hands behind her, lifted her face and shut her eyes.
Suddenly, everyone was speaking at the same time. A vuvuzela punctured the air to signal merriment, perhaps because some of the folks had had a little something to drink, and there were prospects of a little more afterwards.
The chant went on: Pombe ni mingi, pombe ni mingi, and Chief Wangui appeared tongue-tied. A diminutive man stepped forward and mumbled: Sisi kama serikali…
He, too, was drowned out, perhaps because it was a tall order to match the voices surrounding him, and someone had hoisted up and was looking down on him.
If the chief wants success in her campaign, and she's under the illusion that her work is done, perhaps it would help listening to what the mob was saying.
For if someone publicly claimed what your intelligence appears unaware about, would you shut them out or seek to hear a little more and crack the racket? Or is the racket about something else?
Perhaps next time the good lady speaks to the media, it might be helpful to remember she better be telling the truth, and nothing but the truth, and truth will set her free.