Let's kick out murderous British soldiers, black lives don't matter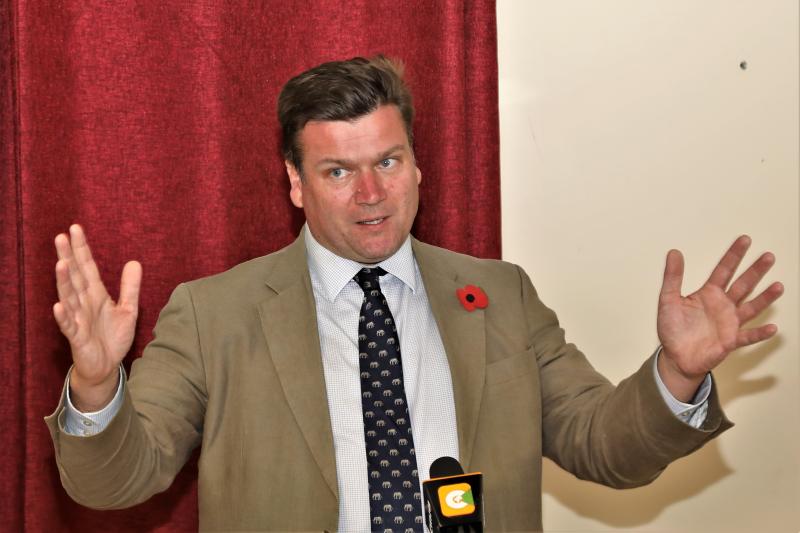 I'll depart from the regular sketch to comment on a simple matter: black lives matter.
This simple truism doesn't seem apparent to many visitors to this great land. In this indictment, I do not absolve needless deaths that have been occasioned by and among our own people, as happened recently in Embu.
Brothers Benson Njiru, 22, and Emmanuel Mutura, 19, were students at home for a long holiday, so they decided to open a small pork-selling business.
That first day of business proved to be their last; they were arrested by overzealous police officers enforcing curfew hours imposed during Covid-19 restrictions. What happened is a matter before the courts now, but their post-mortem results revealed trauma from blunt objects.
Then there is the short, tragic life of Agnes Wanjiru, a 21-year-old mother who was murdered nine years ago in Nanyuki. She was last seen at Lion's Court Inn in the township, in the company of two British soldiers.
Her remains were found two months later, in a septic within the hotel. She had stab wounds to her belly and chest. To this day, no one has been arrested, although a competent court in Kenya ruled two British soldiers were culpable. It was down to the Office of the Director of Public Prosecutions and the Attorney General to initiate extradition of the suspects.
These two entities proved to be bure kabisa, for nothing has happened ever since, calling to mind the prophetic words of Principal Magistrate Njeri Thuku, who presided over the inquest: "It is possible that even after stating a decision in this opinion, no action may be taken by any of those charged with doing so. If that be the case, then those who know the fate that befell Agnes on the night of March 31, 2012, shall be in the hound of heaven."
Hound of heaven means: Tunakuachia Mungu. God will avenge on behalf of the powerless. The magistrate's prescience was amazingly precise. The cover-up by our policing entities was supported by the silence from senior British military personnel who, The Times of London reported, were alerted to the matter by some of the soldiers who were at the hotel that night.
And having been allowed to leave the country, the British crooks were emboldened to even joke about the murder on social media, The Times reported this week.
It's the economy
Many Kenyan families are numb with pain. I find it reprehensible that the most important thing that the British Minister for Armed Forces James Heappey said this week was to claim that the British Army Training Unit in Kenya (Batuk) should not be closed because it benefits the local economy.
In the aftermath of George Floyd's murder in America and global reckoning of the Black Lives Matter movement, it is astonishing that a British minister has the cheek to insinuate we profit from the presence of British troops, in light of such a heinous crime.
Bu then, we have been here before. We were here in August 1980, when Monica Njeri was murdered by an American marine, Frank Sundstorm, and who similarly got away with murder. In 2012, Sundstorm killed three other women in a reckless car accident in Connecticut. He's now serving a 30-year sentence. The hound of heaven.