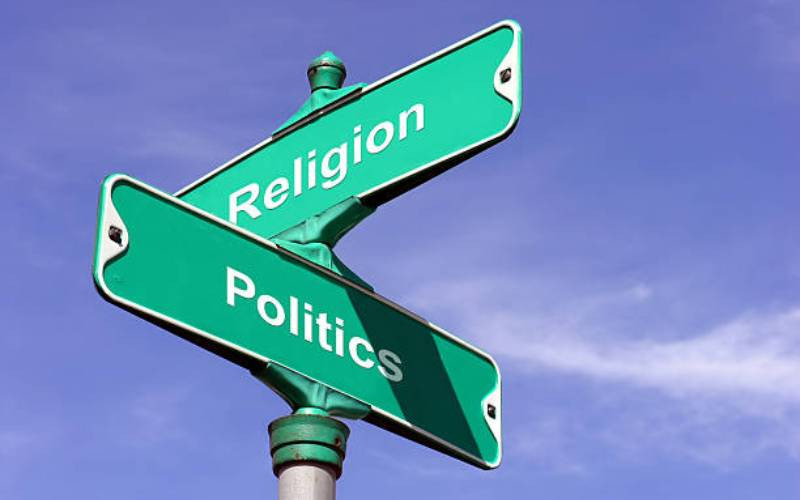 Today, I will use this column to deliver a sermon on 'The hypocrisy of select Christians in this year's elections'.
The Preamble of our Constitution starts by strongly affirming the Supremacy of God. However, what most Christian leaders and their followers may not know or want to ignore is that according to Chapter Two of the same Constitution, Kenya does not have a State religion.
This makes it a secular State where there is no one religion superior to the other. Does it end there? No. The Bill of Rights in Chapter 4 takes care of everything else. Freedom of association, to have belief, an opinion and religion are well elaborated.
The Church therefore doesn't need any protection from an individual. All that is needed is for the minority religions to have as much space and freedom as the majority. If the survival of the Church was dependent upon the presidency, then President Uhuru Kenyatta would have been the most unfavourable.
Though born a Catholic, the Church has never been Kenyatta's strongest side. He only mellowed a bit when the ICC noose hovered over his neck. Yet, for the term he has been in power, religious rights have remained largely untouched. Because it was not about him but the Constitution.
But again, if the Church truly needed someone to make them feel represented then they have the cleric Waihiga Mwaure. He of the Agano Party. Unfortunately, despite 80 per cent of Kenyans being Christians, he is not even scoring a 1 per cent in opinion polls. Hypocrites we are.
Instead, UDA candidate William Ruto has declared himself a candidate of the Church. So, in this election, the Church has William Ruto or more ideally Ruto has the Church. Nothing wrong. It all points back to the freedoms in Chapter 4: freedom of opinion, association, belief etc.
However, over the past few days, I have seen fellow Christians coming out guns blazing over an out-of-context clip that has captured Azimio presidential candidate Raila Odinga affirming the exact words of the Constitution. That there is no state religion. Raila was addressing the National Muslim Women Group whom he had to reassure of their space in Kenya as per the Constitution reiterating that all religions have equal rights.
Something similar happened in Nakuru a few weeks ago; this time involving Ruto and the Church. In the prayer meeting organised by Evangelical leaders, Ruto vowed he will protect the Church by all means when he ascends to power.
Kenya has a powerful Constitution. It is the same Constitution that gave former Chief Justice David Maraga and his panel the power to nullify an election. That same Constitution will resist any attempts to trample on the rights it expressly provides. What a leader needs to do is promise to abide by the Constitution.
-The writer is anchor at Radio Maisha