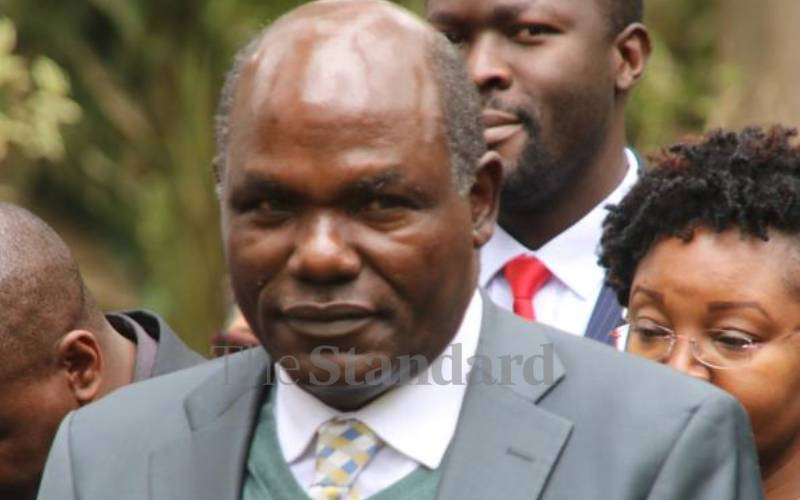 With less than 9 days to Kenya's most crucial elections, the casual attitude of a section of the electoral commission towards the exercise is deeply worrying.
Two Venezuelan nationals with alleged expired passports entered the country with election materials but the Independent Electoral and Boundaries Commission brushed off the incident. With each misstep, a leading presidential candidate comes out loudly in support of IEBC and removes all doubt that he could be a de facto co-chair of an independent commission.
Every time IEBC Chairman Wafula Chebukati speaks, he exudes an attitude of 'uta-do?' and actively deflates the little confidence left in IEBC. It is clear that he is at pains to remain a neutral referee in a political space of contending interests. That coming from the highest office of the commission truly grieves me. How can they behave as if they do not understand the cost of sham elections on the economy, our institutions, the nation and people's lives?
Mr Chebukati cannot have his cake and eat it too. He should either do the job he swore to do impartially or join the race as a strategic advisor of the side he is cosying up to. The IEBC cannot appear to be casual again. Not when there's a lot at stake; and certainly not when the public pays them dearly to deliver credible elections.
Chebukati and a select cabal of commissioners trying in vain to capture the IEBC should know that their nefarious schemes will fail spectacularly. There is an army of forthright IEBC commissioners and a secretariat who have taken the oath to deliver credible elections. They will not allow any mischief by a section of self-serving commissioners. They will uphold the fidelity to the rule of law, and work for Kenyans.
To the security personnel, don't let political rhetoric stop you from smoking out criminals (some camouflaged as professionals) who desperately want to take our country on the self-destruction path. Just because some people have selective amnesia about the history of this nation, we who have shed sweat, blood and tears for the democratic space will not want to go back.
The Fourth Estate has shown editorial independence and we trust that as a bastion of our democracy, they will continue to sieve wheat from the chaff in this political season by scrutinising the IEBC and holding them to the highest standards. Fact-check every statement, especially those from the political class who are masters of doublespeak. Fact-check Chebukati's statement so that your platforms do not become purvey of lies or half-truths.
My faith is also in Kenyans who have shown selflessness and stood up to oppression. So, despite these latest antics by a partisan section of the commission, we will not surrender. We have a country to build.
-The writer is a lecturer at Multi-Media University.