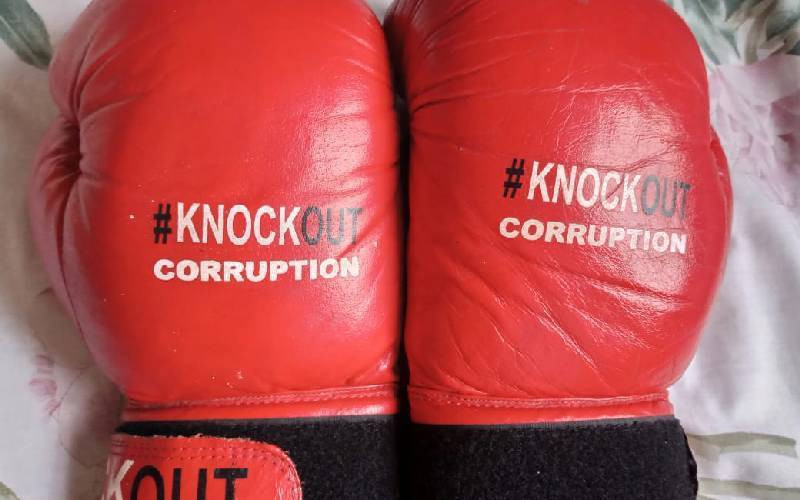 I once did a quick survey among 10 people on corruption. The question was, 'if you found yourself in a senior government position, would you unfairly enrich yourself?'
This was around the time a junior officer at the Finance Ministry was accused of accumulating tens of millions in just two years against her expected salary. The answer startled me, nine of the ten said they would. Sad.
Corruption plays in each and every failure we have as a country and takes many forms. You wake up in the morning to go to work, you end up stuck in traffic for hours because some driver overlapped and caused a gridlock. An overlapping driver is a person who feels entitled to being ahead of others through short cuts. If that person happens to head a department, he will do exactly the same.
Millions in taxes and duties fail to be paid due to corruption. Inept and unqualified people have found themselves in senior positions through corruption. One act of corruption leads to another and it becomes a circle. We are not going anywhere unless we deal with this monster. Grandiose manifestos will not move an inch without this war. Kenya is actually never short of plans. Re-read the Kanu manifesto, the 2013 Jubilee manifesto titled 'Transforming Kenya', the Cord manifesto and the Nasa manifesto.
The late former President Mwai Kibaki even had a longer one, the Vision 2030. Everything that failed in these manifestos fell at the altar of corruption.
UDA presidential candidate William Ruto attributes the failures in the war to lack of independence in institutions while Azimio candidate Raila Odinga believes it is lack of political goodwill. Both are right and wrong. Independent institutions do not operate without people and the people have to be appointed by political leaders. So, while some level of independence is needed, they cannot succeed without political goodwill at the top.
One quick way of dealing with corruption is to digitise government services. This, the Jubilee government has partially achieved through the E-Citizen platform. However, this deals with small-time corruption. At the top, the Judiciary must curb the abuse of its processes. The cases before it must be dealt with quickly.
To deal with corruption in all facets, we must go back to a small segment of the failed BBI process; National Ethos. We must redefine our national character by inculcating a culture of honesty. In our schools and homes, we must avoid any act or insinuation that we can bribe our way through processes. Recently, I averred that the corrupt have become the new role models in society and that's why everybody is angling for an opportunity to dip his or her finger in the national coffers.
The writer is anchor at Radio Maisha