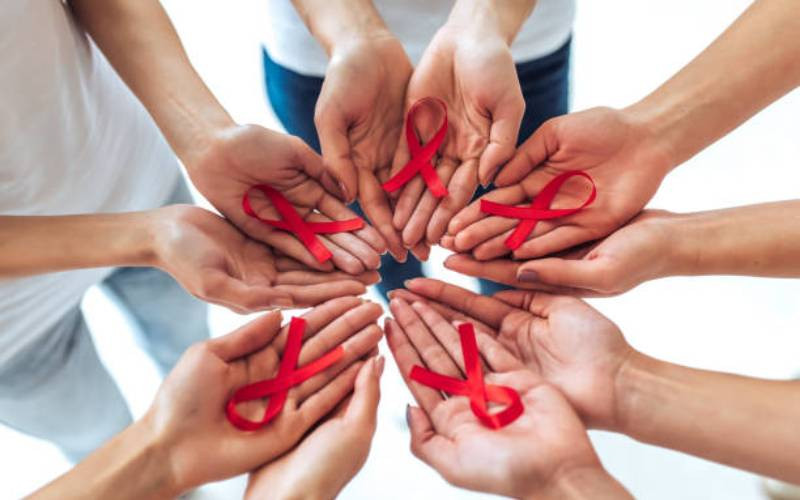 Available data indicates that by 2020, about 37.7 million people globally were living with HIV. 36 million of those infected were adults while the rest were children aged 0-14 years. 53 per cent of all people living with the virus were women and girls. In sub-Saharan Africa, statistics show that six in seven new HIV infections are among adolescents aged 15-19 years are among girls.
Since the first case of HIV was diagnosed in Kenya, several advancements have been witnessed. Although there have been many infections, the number of people accessing antiretroviral treatment has also increased making HIV infection no longer a death sentence. Many people's perception of the condition has changed mostly due to the widespread prevalence that has seen many households and communities living with infected members.
One of the growing trends in HIV infections and management across the world is the increase in the number of young people living with the virus. The rising prevalence of teenage sex has consequently exposed many young people to the risk of contracting HIV. According to UNICEF data, about 400,000 young people between the ages of 10 to 24 were newly infected with the HIV virus in 2020. Of these, 150,000 were adolescents between the ages of 10 and 19. While some young people contract the virus through sex and other means of transmission, others are born with it.
In Kenya, the stigma associated with HIV still continues to hamper the testing and treatment of the virus, especially in rural communities. This stigma must be even worse for adolescents who have to deal with it in addition to the normal challenges that come with teenage.
I recently had a chat with a young lady who has accepted her positive diagnosis and is now championing voluntary HIV testing. One of the challenges young people face, she said, was the stigma that manifests in condescending remarks from peers and alienation, especially by the opposite sex. She indicated that many young people living with the virus hide their antiretroviral drugs for fear of being noticed. A college student told me that one of her greatest fears is having her roommate discover she was on HIV drugs.
Young people are increasingly becoming vulnerable to HIV infection. Despite the increase in ante-natal services and prevention of mother-to-child transmission, there are still children born with HIV who, in another 10 years, will be teenagers having to deal with the challenges if nothing is done.
Young people face a lot of challenges associated with growing up. Those aged 10 to 19 are even more impressionable and can form a negative self-image based on other people's perceptions of them. As we intensify testing for HIV among young people, there is a need for proper follow-up with those who test positive to make sure that they have the necessary psychosocial support to begin and continue with their treatment regimen. Community health volunteers need to visit schools and colleges to demystify HIV and help communities support young people living with the virus to adhere to antiretroviral treatment. Beyond individual acceptance, a positive environment plays a key role in the management of HIV.
Dr Kalangi is a communication trainer and consultant at Kenyatta University.