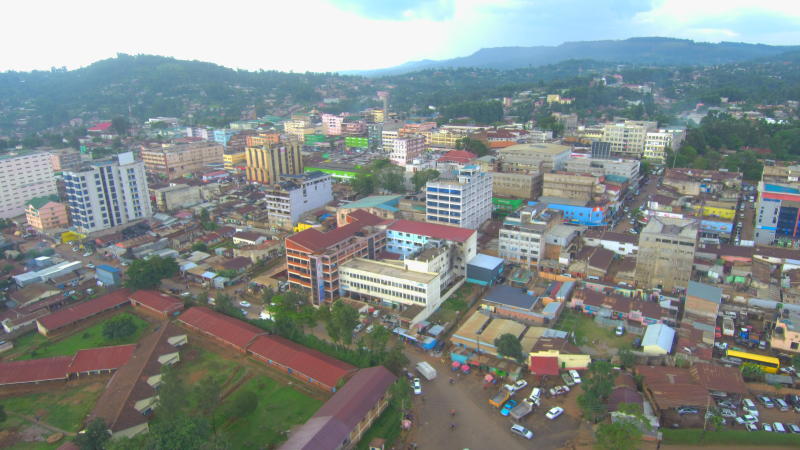 Urbanisation in emerging countries, especially in Africa, presents a myriad of serious challenges. By 2050, urban dwellers will account for more than 68 per cent of humanity, and 95 per cent of future urban growth will occur in developing countries, mainly in Asia and Africa.
In Africa, which is experiencing the highest urban growth rate in the world, the urban population is expected to triple by mid-century, with 1.7 billion urban dwellers by 2050. While urbanisation is linked to growing social and economic opportunities for most of the population, the subsequent impact on the environmental, social and economic balance of the planet could be significant.
The resultant impacts of climate change, ranging from air pollution, increased natural disasters, rising sea levels, among others, could significantly impact on the lives and livelihoods of many city dwellers. To this end, we must think of a strong ecological transition in order to lead to zero-carbon green and resilient cities.
But it is not only a question of developing sustainable cities based on circular economy with clean transport and buildings that are more careful in the use of resources and that consume less energy. It is also a question of creating "socially" balanced cities with equal access to healthcare, education, transport and culture for all inhabitants, regardless of their location.
We need inclusive and co-developed cities made by the citizens for the citizens. The Africities Summit presents an opportunity to rethink governance and citizen participation, including the voices of all local actors and discussing new models of territorial development. Intermediate and secondary cities, those with the strongest growth, must be at the heart of a public policy that defends territorial equality and the development of cities that are often overlooked.
To build these inclusive, green cities and keep pace with population growth, African cities must support the massive construction of urban infrastructure industrial and commercial structures as well as the development of essential services. France as a partner for development is ready to stand with Africa to take on these challenges.
French President Emmanuel Macron during the EU-AU Summit said: "We have to accelerate very strongly on the major sustainable and solidarity infrastructures and help states, regions, communities, cities, to build what they need for urban transport, to allow the deployment of renewable energies, to allow water purification and other projects of this type". African cities face four major challenges: Water and sanitation, waste management, sustainable urban transport and clean energy access.
France brings great expertise and concrete solutions around these four essential services, relying in particular on its leading public and private operators in terms of development aid, NGOs that are already very present in informal settlements and major companies in the city sector.
In the field of the development aid, since 2019, the Agence Française de Développement (AFD) has devoted an average of 1 billion euros worth of commitments per year towards sustainable cities in Africa, i.e. almost a quarter of AFD's commitments towards Africa are aimed at supporting projects by cities or their urban operators.
AFD also supports 26 African cities in the preparation of low-carbon and resilient urban projects through the CICLIA (Cities and Climate in sub-Saharan Africa) facility, launched in 2017 with the support of the European Union. Kisumu is a good example of this support with past projects that has financed economic and social amenities (markets, roads, schools, hospital, waste management, etc) and an ongoing one to upgrade water and sanitation access in the city worth 93 million euros of concessional loan in total.
French private expertise in the field of sustainable cities is ever present in Africa, where companies have a strong presence particularly in the urban transport (Dakar-Diamniadio TER), water and waste management (in Kampala, for example), and urban planning (including in Kisumu), sectors. Companies have forged lasting ties with their local partners and are working to develop quality infrastructure and ensure the availability and efficiency of essential services in the longer term. These companies are also committed to passing on their expertise to their local partners and sharing best practices. Thirteen of these companies will be present on the Pavilion "Choose France" in the Africities Exhibition.
France also encourage the mobilisation of private sector financing, which plays a crucial role in the development of infrastructure and the achievement of the Sustainable Development Goals.
I would like to emphasise France's desire to strengthen this partnership approach, which was at the heart of the deliberations both at the Montpellier Summit and then the Summit on the financing of African economies, and also reaffirmed at a European level during the EU-AU Summit, where substantial investment packages were announced for the African continent.
More than ever, African cities are at the heart of the continent's development. By strengthening our cooperation with cities, we wish to show France's attachment to urban centres as territories of innovation and solutions adapted to local situations.