Handle carefully officers suffering mental health
OPINION
By Editorial | May 15th 2022 | 2 min read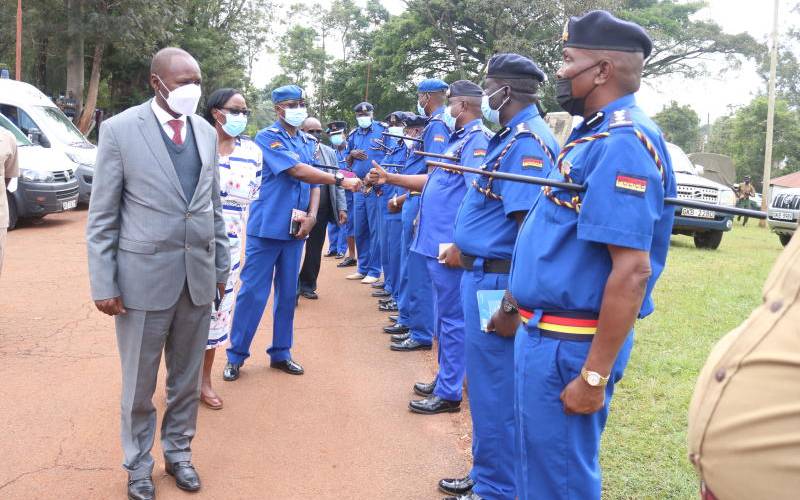 Majority of Kenyan police officers work under extremely unforgiving conditions.
This is especially so for those posted to arid and semi-arid areas, remote towns and informal settlements. But the call of duty can take any officer to any part of the country. And that is as it should be because law and order must be maintained across the country. Indeed, there is hardship allowances for officers working in remote regions.
Due to the nature of their work, police officers are exposed to numerous depressing and dehumanising situations. They include murder scenes, road accidents, street protests, fire accidents, drowning and even bar brawls. The men and women in uniform are also presumed to be on call 24 hours throughout the year, since they can be called to work even when off duty or on leave.
A report released this week by the Independent Policing Oversight Authority (IPOA) indicates that 57 officers committed suicide between 2016 and 2020. During the same period, there were 65 incidents where police officers killed other people using their firearms. The victims were mostly relatives, spouses, colleagues and friends. This is a worrying trend that should concern us all.
Easy access to firearms was singled out as a leading cause of the deaths. This calls for stricter rules and guidelines on handling guns by police officers. It should not be as easy or unregulated for the officers. Other triggers for the rising fatal cases were found to be mental instability, stigma, nature of recruitment and training, highhandedness by police bosses and criminal links by rogue officers.
The report noted inadequate care for all the officers, especially those facing various challenges at the place of work and at home. When a depressed or poorly paid officer can access a gun easily, there is bound to be disconnect between their role and protecting lives and property, the IPOA report noted.
There is constant need for counselling for officers suffering post-traumatic stress disorders and depression. Officers deployed in areas prone to cattle rustling, terror activities and other forms of conflict need constant care and support. The report also cited a 2018 psychology counselling policy that seeks to address mental health, which should be implemented fully.
On the same stroke, Kituo Cha Sheria and Haki Africa have asked the court to declare that police officer should not investigate extra-judicial killings. They argue that even officers attached to the Directorate of Criminal Investigations should not be involved in extra-judicial cases for fairness and justice to victims.
While this is for the court to decide, an officer should always be ready to stand for truth and defend the rule of law. While at it, they should always be taken good care of by the authorities and the society at large.