Our mothers are making a difference at home and in the workplace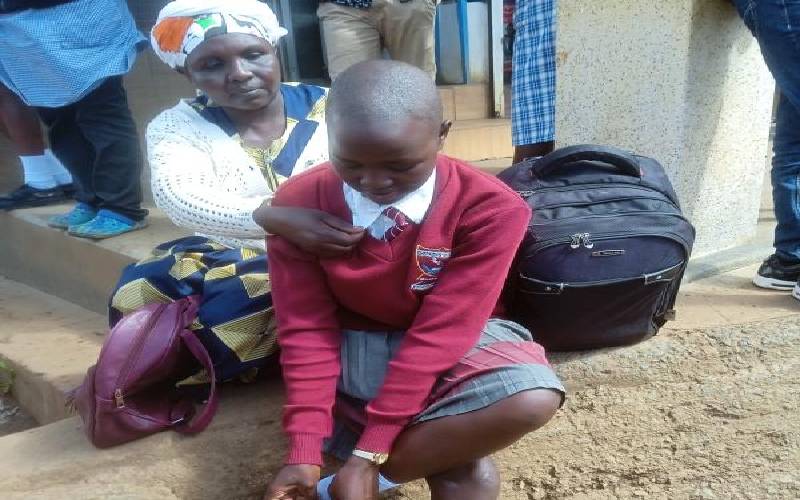 Canadian artist, painter and author once observed, "Mothers are like glue. Even when you cannot see them, they are still holding the family together."
Undoubtedly, mothers play multiple roles in a child's development. She is a teacher in every aspect of a child's developmental growth – social, emotional, physical, cognitive and independent.
Their love and support make all the difference.
Mother's Day, which was observed on Sunday, was a moment for us to reflect on this special human that brought us to earth. A moment for us to remember and cherish the sacrifices they all made to enable us to be where we are today.
Being a mother is one of those jobs that one qualifies for without the need for experience. It is not bound by time and has no expiry date. It is a full-time job. You cannot take leave or vacation. There are plenty of sleepless nights, endless list of things to worry about and lots of care and nurturing to provide for the family.
Any mother will tell you, the opportunity to bring a human being to this world is priceless. It cannot be equated to anything. It is loving and knowing a soul before you even see it. It is caring for a life that is completely dependent on you for survival. It is loving, nurturing, and protecting them unconditionally. It is one of those jobs that is painstakingly hard but with the greatest reward.
Every day is a day to celebrate our mothers and thank them for raising us, encouraging us, and loving us.
Mothers are true family connectors. Without them, we would not be what we are today. If you are lucky enough to have a mother or female guardian who is still living, take a moment to thank her for everything she has done for you.
Mother's Day is an opportunity for you to show your appreciation by doing something special to her. Buy her a bouquet of flowers, gift her her favourite accessory. But most importantly, whisper a love message to her ear. Let her know that you value the support and sacrifice she has given you all these years.
For those without mothers, consider paying a special tribute to her in whichever way that is most meaningful to you and your family. You could share stories with loved ones, visit the cemetery or donating to support the community.
The roles of mothers in Kenya is changing. We are seeing more and more mothers who are bread winners for their families working 8-5 jobs unlike old days.
According to the Kenya National Bureau of Statistics' 2019 Census data, the number of employed women has outnumbered that of men. The reports cites that there are more 9.89 million working women which is about 100,000 more than 9.79 million men employed.
This translates to women accounting for 50.2 per cent of the working population. This goes to burst the myth that men are the sole bread winners. We are also seeing mothers breaking the glass ceiling and taking leadership and management roles in organisations and in turn making huge impacts in the communities.
Any mother will tell you, the moment you have a child, you get a higher purpose in life. Your priorities change forever. You are quite literally reincarnated into another human being who must meticulously think through all decisions that she makes as it will affect many other people.
New sugarcane prices fail to excite farmers
While some of the farmers interviewed in Busia, Kakamega, Bungoma and parts of Nyanza welcomed the move, saying the new price will encourage increased production of the crop.