We hungered for Mwai Kibaki, can the new CEO inspire us?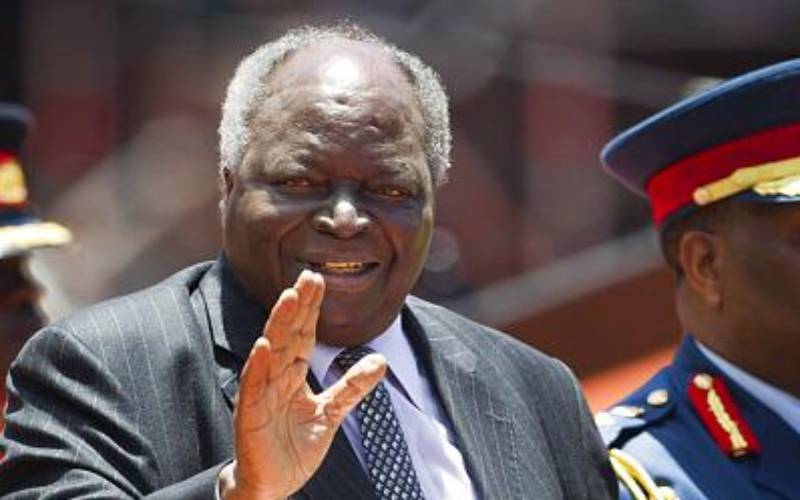 Much has been said and written about Emilio Mwai Kibaki. Kenya's third president was many things to many people. More accolades have been sent his way than foibles, true to the African tradition of respecting the departed. Allow me not to have the last word on Kenya's most self-effacing, visionary and purpose-driven CEO. Some have called him Kenya's finest economist.
Now, I was of age when Kenyans, especially from my home county of Nyeri, hungered for Kibaki's presidency. They opined that the man from Othaya had a magic touch that would turn around an economy in ruins. Right from 1992 when he formed the Democratic Party (DP), many saw hope in him.
Indeed, it is said that his close friends campaigned for him more than he did for himself. His name was enough to convince voters that they were on to a good thing if they had him as their leader. Bosom buddies like the late Munene Kairo, the late John Keen, the elderly Joseph Munyao and many others would do much of the politics and funding.
The Othaya and larger Nyeri electorate would only need to see DP's lantern symbol and the clenched fist to know where to vote. To them, the lantern represented the much-needed light, while the fist meant strength in lifting up their dwindling fortunes. However, politics being what it is, Kibaki's presidential bid flopped in 1992 and 1997. It was not until 2002 that he clinched the presidency after the opposition united and Raila Odinga's famous 'Kibaki Tosha' declaration.
So, for more than a decade, Kenyans clamoured for Kibaki, the quintessential economist, who everyone believed would take Kenya back on track. By 2002, Kenya's economy was ailing, systems seemed to have collapsed and there wasn't much going on for majority of ordinary Kenyans.
I particularly remember how passengers were packed like sacks of maize in public service vehicles and the unruly behaviour of the matatu crew. There were hardly any decent opportunities for the hundreds of thousands of youth graduating from tertiary institutions. Majority of children from poor households did not go to school. Businesses were collapsing and money was hard to come by. The future looked bleak.
When Kibaki took over in 2002, there was a new buzz. Indeed, a global survey rated Kenyans as the most optimistic people in the world at the time. The Narc government made sound decisions that turn around Kenya's fortunes in just a few months in office.
Kibaki introduced free primary education and I recall the late Prof George Saitoti's zeal for having every child enrolled in school. Sanity was restored in the matatu sector and we all know the famous Michuki rules after the late John Michuki's brave confrontation with the public transport cartels.
Kibaki streamlined tax collection and brought more taxpayers into the loop. The taxman even came up with the slogan "Tulipe Ushuru Tujitegemee" which made Kenyans proud to pay tax! Soon, there was enough money to fund the country's budget and the government did not have to borrow excessively either from the domestic or foreign markets.
Commercial banks had money to loan to Kenyans, which not only brought back money into people's pockets but also fueled private sector growth. I recall how ordinary Kenyans began investing in not only small businesses but also took up shares at the then so-called Nairobi Stock Exchange. I recall how reputable global firms would go to universities and tap the most brilliant chaps for internships and then employment after graduation. Jobs were created and industry was back on its feet.
Today, Kenyans are staring at another epochal transition of power in exactly 94 days. Although the situation is not as bad back in 2002, the high cost of living, inadequate opportunities for millions of highly educated youth and other challenges have brought in frustration.
Similarly, there are many Kenyans who have clamoured and hungered for a Raila Odinga presidency. Another huge number really want a William Ruto presidency. The in-between are few, making the 2022 State House contest a two-horse race.
Will a Raila or Ruto regime inspire hope and bring back the mojo among Kenyans as a country facing modern challenges? Will the optimism of 2002 be our portion? The voter must decide!
-The writer is an editor at The Standard.