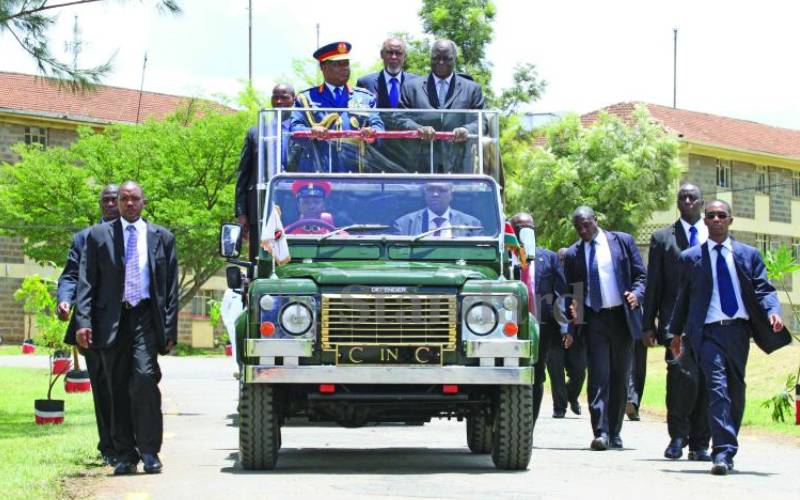 Special and heartfelt condolences go to the family, friends, and relatives of the late former President Mwai Kibaki.
Kenyans are united in not only mourning, but celebrating the life of a great leader. Common courtesy requires that in paying tribute, we search the archives of our memories for only the good things to say about the departed. In many cases, this can be an arduous task – thankfully not for President Kibaki. The Third President was a man of many admirable leadership attributes, which do not have to be conjured for the sake of a favourable eulogy. I mention but a few
In my several encounters with Kibaki he came through as an authentic person and leader. Whereas it is the tendency of many leaders to put on masks and carry an aura around them – sometimes to conceal their real self – in Kibaki what you saw is what you got. I recall a time when he gave us religious leaders a chiding at State House for not giving him appropriate advice on matters he expected us to be privy. And yet on another occasion he was so relaxed that we got discussing European football and international politics for several hours – he simply forgot that he was president. What is amazing is how he took advice with unusual humility.
Kibaki will also go down as a true statesman and patriot. That he loved the nation is not in doubt. When he came to power, he set about his duties with the singular focus of turning Kenya around. His economic acumen was put to diligent use in growing a thriving nation. He targeted the critical areas that for sure spurred exponential growth – especially infrastructure, education, industry, and agriculture. Under his watch, the dilapidated road network that he had inherited was vastly restored, and special projects like the Thika Superhighway and bypasses were built. But most critically, the introduction of free education in both primary and secondary schools touched the hearts of many ordinary Kenyans.
Confidence is a special leadership attribute that enabled him to empower those that he worked with. Under Kibaki, government ministers and State officials seemed to be fully in charge of their dockets. They made decisions and executed them according to their individual capacities and the powers bestowed upon them. Men like John Michuki tamed matatus, cleaned Nairobi River, and got rid of Mungiki. Raila reclaimed road reserves, built by-passes, and expanded infrastructure. Tuju reclaimed KICC and liberalised broadcast media. Mwiraria streamlined the Treasury – drastically reducing national debt. Kiraitu set about cleansing the Judiciary as Ngilu restored the health sector. And the list goes on, of the Unbwogable team that appeared to have one singular mission: Make Kenya great again! And the Captain sat quietly at Statehouse with unruffled confidence in his men and women. Few leaders have such empowering self-confidence.
Of course the crafty seem to have taken advantage of this leadership style to empty State coffers through their assigned roles. Anglo-Leasing became the biggest economic blight in the Kibaki reign. Others also used the latitude to insert a wedge within the team – using the tribal card to scatter the NARC dream team. The ultimate consequence was the 2007/8 post-election violence that has remained the worst blot on the Kenyan canvas.
Contentment seemed to define the person of President Kibaki. Whereas he was not a poor man, the insatiable pursuit of wealth that seems to drive our leaders was not his lot. Thus, in a nation where positions of power are equivalent to receiving keys to the national vault, it is unusual that there were no rumours of Kibaki taking advantage of his position to unduly enrich himself. Whereas several of his allies were certainly on the gravy train, he appears not to have been associated with any personal financial scandals.
Selflessness is the other leadership trait that defined President Kibaki. He refused to have anything named after him – except for his image on the 40th anniversary coin. He, therefore, exits the scene with nothing in his name, yet having achieved plenty under his name. Now that he has left, perhaps we should rename Thika Road, the Kibaki Superhighway.