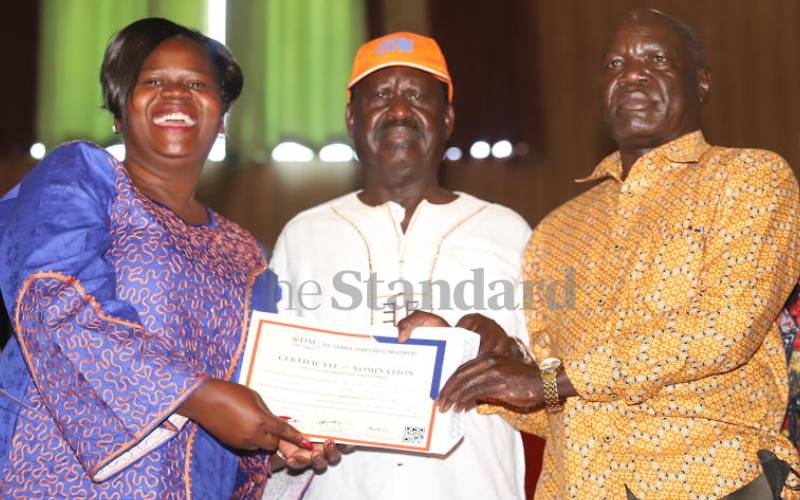 Since Independence, the fate of Kenya's ethically mosaic regions were dictated by honchos lounging at the Treasury in Nairobi.
Their decision on policies that would see a region blossom or wilt was contingent on perception: those regions deemed insignificant or politically adverse were marginalized by the Central government.
Luo Nyanza is one of the areas that bore the brunt of this economic zoning. It was not until the grand coalition government of 2007 that the region felt a semblance of warmth for the national hearth. It was after the Handshake between ODM leader Raila Odinga and President Uhuru Kenyatta that Luo Nyanza got a seat at the banquet.
In May 2021, President Kenyatta hosted leaders ahead of his development tour of the region. They tabled their needs and Uhuru honoured them. However, worth noting that before the handshake, the region got reprieve thanks to CDF kitties and more profoundly, devolution in the 2010 constitution, which most wananchi welcomed as a second independence.
March 4, 2022, marked exactly nine years since the advent of a system that has not only promoted decentralisation of political power from the national government, but also enhanced citizens' access to basic services. A good number of counties have recorded estimable successes in sectors like agriculture and health.
But the truth is county governments in Luo Nyanza have shown unsettlingly abysmal performance and downed the expectations of the electorate. They have been bastardized into employment hubs for cronies who barely possess the required skill sets. Others are not essential while others are in the system, getting paid but do not work.
I believe Gladys Wanga and Ochilo Ayacko will bring change as the next CEOs of Homa Bay and Migori counties respectively. Despite the questions over their direct nomination, ODM has gotten it right with these two. With Wanga, Nyanza is poised for its first woman governor. Through her kitty she helped mobilize and empower women and youth and has been ranked among the best Woman Reps.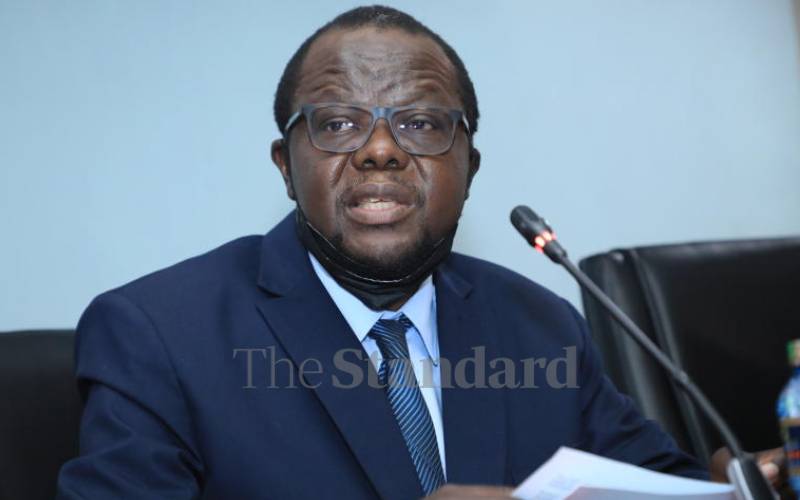 She enjoys a great rapport with ODM party machinery and other national leaders. What also works for her is that she has never been accused of graft. With her penchant for projects that empower, she is a fresh breath from the incumbent, a populist more known more for social rendezvous.
Senator Ochilo Ayacko is a man of many political lives. Before the by-election that won him the seat after the demise of journalist Ben Oluoch Okello, Ayacko had been in political Siberia he for more than a decade. The Senate seat thrust him at the fore of mainstream politics after losing his Rongo MP seat to former Cabinet minister Dalmas Otieno. His attempt in 2017 to capture the Migori governor's seat flopped when he lost to the incumbent Okoth Obado.
Ayacko, who was a Migori-based lawyer before he delved into elective politics in the mid-90s served as Rongo MP between 1997 and 2007. He served as a Cabinet minister in President Mwai Kibaki's grand coalition government under two dockets: Gender, Sports and Culture, and the Ministry of Energy. When Kibaki cleaned up his cabinet following the referendum, Ayacko was caught by the axe.
His soft-spoken nature belies his political mettle. Underneath his demure temperament is a man who has mastered the art of politics. During his time in Rongo politics, Ayacko engaged Otieno, a KANU stalwart in epic political battles and managed to floor him despite Dalmas being a powerful minister then in the retired President Moi's administration.
It was the same Dalmas who ousted him again. He was however appointed the Executive Chairman and CEO of Kenya's Nuclear Electricity Board. He headed the docket at a time when Kenya was exploring nuclear energy to meet the growing energy demands of Kenya's population that cannot be sustained with the current electricity predominantly sourced from hydro and fossil fuel (thermal) sources. In 2015, he was elected chair of the African Commission on Nuclear Energy (AFCONE).
From the briefly elucidated CV, it goes without saying that Ayacko is a virtuoso in policies, the law, governance and bureaucracies as well as nuances of politics that a Governor requires.
Unlike Obado who was plucked straight from a classroom, Ayacko will bring a wealth of knowledge and experience in governance to the people of Migori. With his understanding of the Law and constitutionalism, he poses the promise of invigorating life into the implementation of the Constitution in various areas: public participation that allows the people to express their sovereignty; sharing of political power rights to the grassroots; zero tolerance to corruption; implementation of rights, values, transparency, and accountability by the county thus making Migori becoming a beacon of how devolution should work.
It goes without saying that in Nominating Wanga and Ayacko, ODM delivered a tour de force.