Let's embrace irrigation to end food insecurity
OPINION
By Editorial | Apr 18th 2022 | 2 min read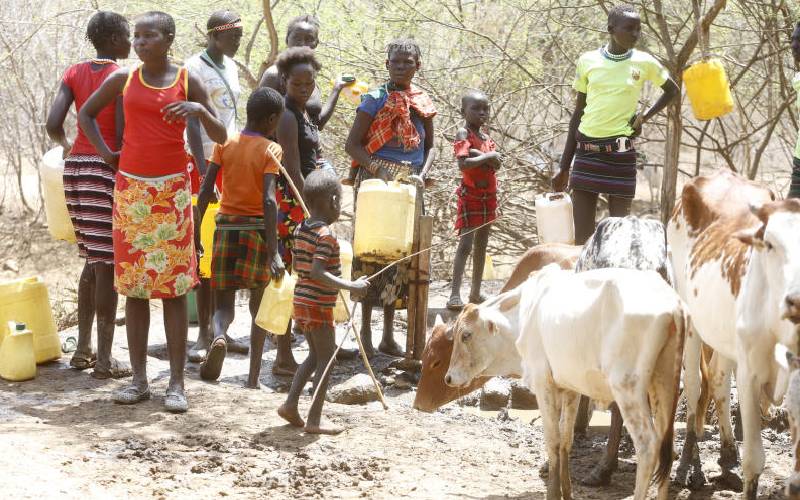 The latest drought warning by the Intergovernmental Authority on Development should serve as a wake-up call to Kenya and her neighbours.
The agency has asked the East and Horn of Africa to prepare for the most severe drought in 40 years.
The drought will threaten the livelihoods of 29 million people in the region.
The situation is already dire in parts of Kenya, with residents of arid and semi-arid lands bearing the brunt.
According to the National Drought Management Authority, Turkana and West Pokot have already reported a rise in malnutrition in children due to prolonged drought.
The drought is also increasing the number of conflicts between herder communities fighting over scarce resources.
To compound matters, the long rains that usually start in March, have been either erratic or have not started at all in parts of the country, delaying the planting season.
The worsening drought only serves to make matters worse so far as food security is concerned.
Last year, swarms of locusts ravaged farmlands and rangelands, leaving humans and animals hungry.
The Covid-19 pandemic and recurrent Armyworm infestations have also badly hurt food production. Lack of farm inputs such as fertiliser has also lowered food production.
Needless to say, life is getting unbearable for Kenyans partly due to the skyrocketing food prices. It is time for the government to get its act together.
We cannot continue doing the same things the same way and expecting different results.
The government must appreciate that climate change is here to stay. Extreme weather will become more common. Droughts will become the order of the day.
The government must wean our farmers' rain-fed agriculture if we are to win the war against hunger.
As the late business magnate Chris Kirubi once said, we should stop behaving as if we have a contract with God to bring us rain.