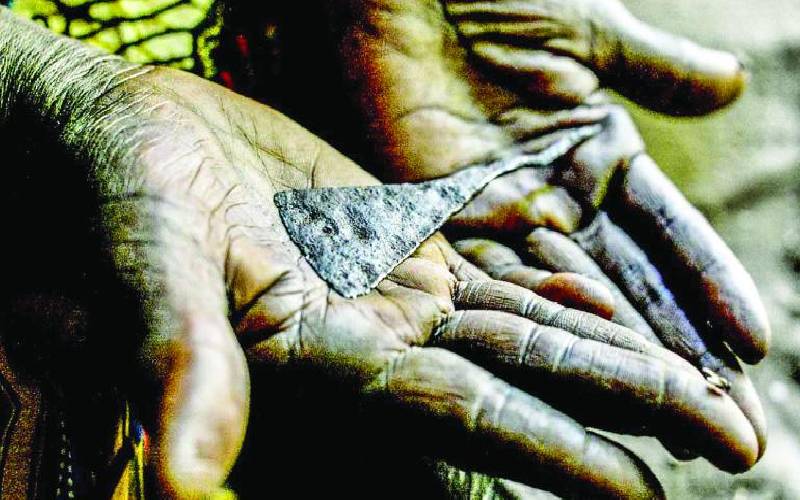 Female Genital Mutilation (FGM) is still being practiced is in many parts of the country despite a government ban.
That FGM takes place in at least 22 counties proves we still have a long way to go. It leaves no doubt that the government's promise to end FGM by the end of this year will remain that - a promise. It also unlikely that the FGM will be eradicated by 2030 as envisioned by the Sustainable Development Goals.
That is not to say the government and other stakeholders such as Unicef have done nothing. In 2019, Margaret Kobia, Cabinet Secretary Ministry of Public Service Youth and Gender, reported that there was a drop in FGM prevalence from 27 to 21 per cent in the last decade.
Despite the significant drop, the CS also decried the change in tactics to perpetrate the practice. Where before traditional circumcisers were to blame for the outdated practice, Prof Kobia noted that 18 per cent of all new cases of FGM were performed by qualified medical personnel.
But while progress in the war against FGM is being made, albeit slowly, in counties where the practice is prevalent such as Narok, Kajiado and Nyamira, it is heart-rending to hear that female circumcision is slowly creeping back into Central Kenya.
On Wednesday, seven people were arrested in Nyeri following reports that they had subjected eight minors to the outlawed practice.
Last year, the anti-FGM board warned over increasing cases of FGM in Mt Kenya, saying that 26 per cent of women had undergone the cut in the region. According to the board, the practice, which was discarded decades ago by most communities in the region, is being encouraged by nascent traditional and cultural groups.
Even as it continues with the war against FGM in other counties, the government must pay special attention to Central Kenya and quickly stamp out this resurgent practice. It must carry out investigations and take firm action against perpetrators of this outmoded malpractice. If that is not done, it will complicate the war against the cut and the dream for an FGM-free Kenya will remain elusive.