Negotiated democracy should lead to inclusion, not marginalisation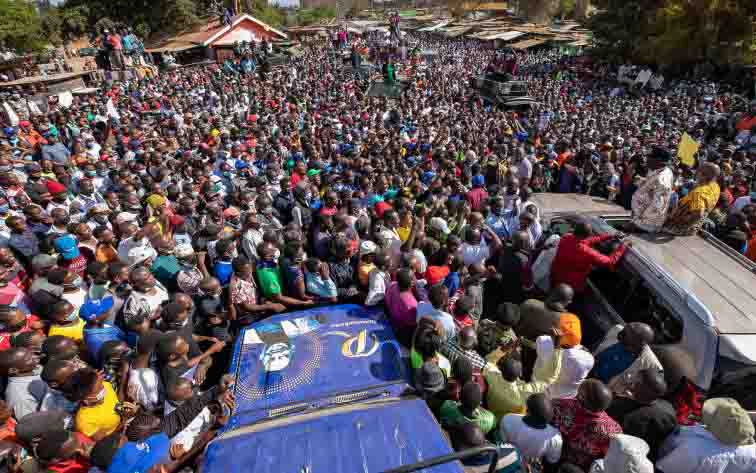 Negotiated democracy is not a new concept. It has been used for decades to pick leaders in many regions in independent Kenya, especially in the nothern counties.
Its principle of contextualising democracy is sound. But the "how" of it should be seen to revolve around the betterment of communities.
Democracy is broad and dynamic. Political scientists and rights crusaders will tell you democracy is not a commodity that can be shipped from the UK or the US to Kenya, or from one community to another.
External democracy promotion, by definition, entails a complex interplay of external and local players difficult to understand using a trade-like import-export connection or a copy-paste learning method. The reason for this is because before "democracy," our communities or nations had their own way of life, which included how to pick their leaders.
Contextualisation of democracy has been done in different countries with heterogeneous or homogenous societies to ensure equity, fairness and inclusion using different methods recognised by the people. In Kenya, the Constitution has attempted to adjust democracy in ways relevant to historical challenges impacting diverse groups by providing affirmative actions of position, resources, and unique requirements for political parties and employment.
Kenya has more than 40 communities that are distinct from one another, making specific contextualisation impractical, particularly in the northern region. This has resulted in clan negotiations. Garreh in Mandera and Borana in Isiolo are two communities in consideration.
The Garreh live in the Mandera triangle (Kenya's Mandera County, Southern Somalia, and the Dawa Zone in Ethiopia's Somali region) and has attempted to integrate and contextualise democracy based on the complexity of their clans.
Since the return of the multi-party system in 1992, the Garreh in Kenya, like the Garreh in Somalia and Ethiopia, has negotiated leadership posts among clans to ensure equity and fairness, resulting in clan cohesion, peace and acceptance. The community engages each other starting with the smallest form of group (families) to pick their preferred aspirants after taking into account many factors, including history. The Borana, on the other hand, is one of the ethnic groupings of the Oromo spread across Ethiopia and Kenya. Like the Garreh, they have five sub-kinship groups, 20 clans and perhaps 60 lineages or families, beginning with the top two kinship groups. They, like their counterparts, employ eloborate systems to negotiate positions among clans.
For both communities, every group or family has been considered for positions, regardless of how small or large it is, though the division with the majority always takes the top most position, and for the Borana, which division is given the lead in Marsabit County, automatically affects who is given in Isiolo and vice versa.
The negotiations are led by a council of elders representing their clans. In both counties, the system of one populous group locking out the rest does not promote inclusivity, fairness and equity, and it also serves as a source of conflict and hatred.
Various parties that have gone through the process have occasionally disobeyed council of elders' decisions. To avoid conflicts, promote peace, negotiated democracy should be applied first at the level of each community's council of elders, taking into account the population of each community. The National Cohesion and Integration Commission should work with other agencies to establish manuals on principles of negotiations that promote inclusion. And aspirants who subject themselves to the process must respect the outcome.
Youths, register to vote
(IEBC) rolled out a month-long voter registration exercise on January 17. The aim is to register eligible voters for the August 2022 election.