Yi's visit should yield win-win co-operation
OPINION
By Editorial | Jan 7th 2022 | 2 min read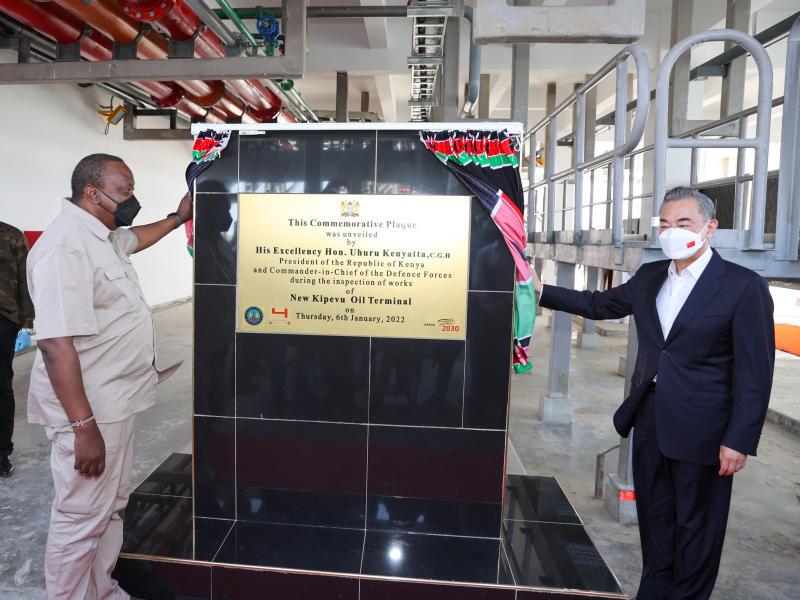 Kenya should use Chinese Foreign Minister Wang Yi's visit to seek trade deals that can help local firms do business in the East Asia country.
This will go a long way in improving the country's trade balance, which has been tilted in favour of China. Kenya's imports from China were worth Sh361.36 billion in 2020 compared to Sh14.79 billion that Kenya exported, presenting a huge trade imbalance.
One of the areas that Kenya has not tapped into is tourism. While the Chinese middle class have increased their travel around the world, Kenya has continued to rely mainly on tourists from Europe. These numbers are barely growing and there is need for Kenya to diversify its tourist market.
Moreover, the visit by Yi should spur Kenyan authorities into renegotiating credit facilities from Chinese lenders like China Exim Bank which many feel have overburdened the Kenyan taxpayer with close to 60 per cent of our taxes into debt repayment.
China is our largest bilateral lender having extended to Kenya loans valued at over Sh600 billion by end of September last year. The loans have been used to build roads, railways, ports. The incursion of Chinese contractors into Kenya's infrastructural landscape has been at the expense of local contractors.
And while this is expected as Kenyan contractors do not have the technical and even financial capacity to deliver on big projects such as the Standard Gauge Railway, there should be a clause on skills and technology transfer to local companies.
Yi is expected to engage Kenya's officials on security, health, climate change and green technology transfer, with new bilateral agreements expected to be signed.
Kenya should ensure it sends the right team to the negotiation table so that it realises a win-win outcome, given the increasing Chinese involvement in the local economy.
The talks with Yi should bargain for involvement of more local firms in China on friendlier terms in areas such as taxation. Many Chinese companies have been allowed to export to Kenya, with businesses and individuals also operating in the country, including in elementary areas such as hawking.
Chinese goods have been blamed for bringing many of Kenya's manufacturing firms to their knees over counterfeit or fake goods, leading to job losses.
Kenya should, therefore, bargain for a position that offers balance between accessing quality and affordable products while at the same time protecting the local industries. Chinese authorities could help Kenya stem inflow of substandard products into the country.