We can grow our music to the level of Congolese rumba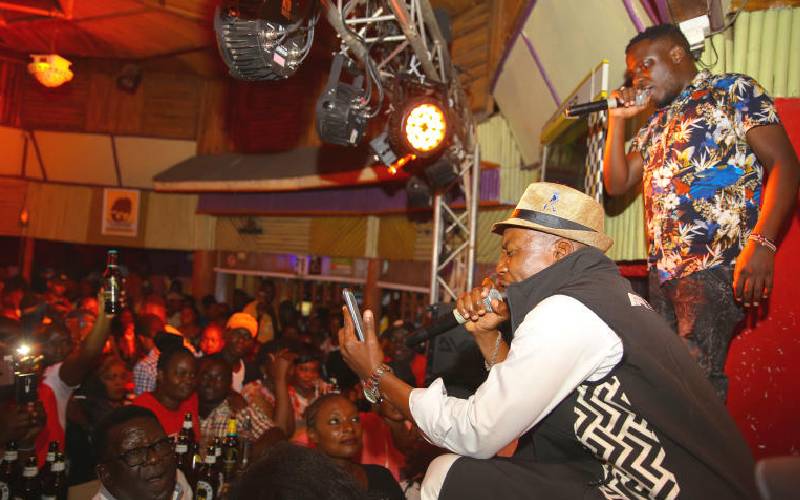 There is a reason the United Nations Educational, Scientific and Cultural Organisation (UNESCO) identified rumba as a cultural product of the two Congos the same week the Kisumu-Nairobi railway resumed operations.
UNESCO's statement is a lesson to Kenyans who do not understand how important national boundaries are in today's world. The organisation was not interested in how long Kenya and her media have helped Congolese music, and how many Congolese musicians have performed during national functions in Nairobi.
Only international boundaries mattered to UNESCO. The body understands that there is nothing like magic in music traditions, but if there is, every state has a responsibility to invent its own.
Magic does not explain why rumba of the two Congos has a stronger identity than Kenyan Benga. It is due to accidents and a lot of hard work.
Colonisation is the first accident. The Congo did not apply for the French to colonise it. We also did not ask the English colonise us. But there is a clear difference, nearly 60 years after independence, in African cultural output between the French and English-colonised countries. Alliance Francaise and the British Council do not have equal achievements in Nairobi.
French language interest in the cultures of those it colonised left the saxophone and music in former colonies while British cultural stiffness produced only collapsed railway lines that President Uhuru Kenyatta fights to revive. Britain's cultural barbarism has not allowed London to return to Greece even the Parthenon Marbles it lifted there between 1801 and 1802.
Slave trade is the second accident. All the Central African slaves Europe shipped to Cuba and the Americas helped improve rumba in the 1930s, while East African slaves whom Arabs carried to the Middle East and Asia found a rigid caste system which left them no room.
Anything else about rumba in Congo has been strategy and hard work. Maybe the Congos submitted rumba to UNESCO for consideration while Kenya did not because we rightly think the UN body is a neo-colonial tool to promote mainly white culture.
The Congolese established strong links between music and the state from the outset. Their first politicians carried members of Congo's top two bands; African Jazz and OK Jazz, to Brussels for independence negotiations in 1960. Kenyan delegation to the Lancaster House Conferences did not include Shinda Gekombe or Daudi Kabaka.
Kenyan music does not require magic to build a stronger national identity to the level UNESCO looks for. The Kenyan singer can work closely to grow national music beyond Congolese rumba.
Dr Ndago works in South Africa