If well managed, meat industry can boost herders' and Kenya's fortunes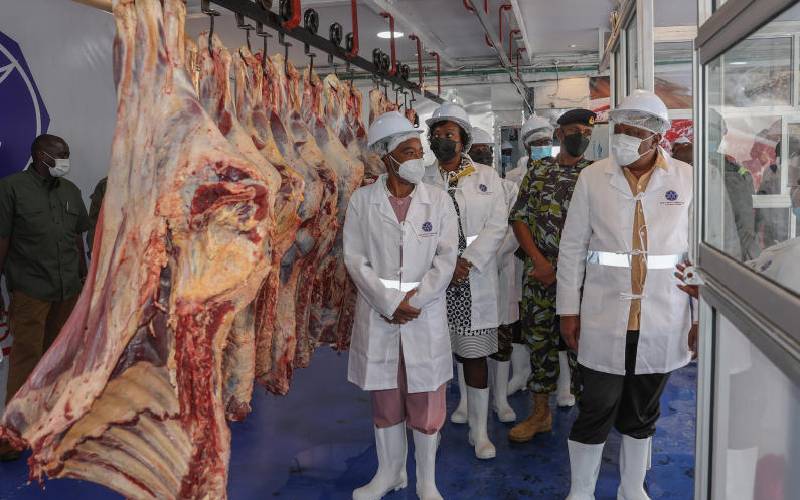 According to a recent study by the United Nations Food and Agricultural Organisation (FAO), there are 18 million cattle, close to 50 million sheep and goats while the dromedaries number around three million. The study also shows that the carrying capacity of the land to support this huge number of livestock is wanting.
For the 12 million or so urban dwellers, there is insufficient beef in the market and consequently, close to 60 per cent of the beef consumed in our urban centres is imported from Tanzania and Somalia.
The other paradox is that over 80 per cent of the beef market is controlled by only 20 families who have mastered the market so well that they have managed to monopolise the import and export of the meat.
FAO, in this report, predicts that by 2050, there will be more than 40 million people in Kenya's urban centres. The GDP per capita for the urban dwellers will swell five times to around $6,500 putting us at per with the Asian tigers such as Malaysia and Indonesia.
The demand for meat products will jump three-fold from the current almost 450 million metric tonnes of beef to more than 1,200 metric tonnes. The milk market is also expected to drastically expand from the current 5,000 metric tonnes to more than 1,3000 metric tonnes.
People in northern Kenya are heavily reliant on livestock for their livelihoods. With proper livestock and rangelands management, they would easily grow their wealth. Instead of importing beef from the neighbouring countries, it would be logistically easier and profitable for the government to give necessary incentives to grow the value of the livestock from northern Kenya.
Community Lands Act
There is need to create community-owned ranches that are well demarcated to avoid encroachment. The task of managing these ranches should be the responsibility of the concerned communities. The Community Lands Act had envisaged creating such a situation but the law has not been effectively implemented, exposing the land to encroachment by urban dwellers.
Large tracts of community land meant for livestock have now been converted to settlements with boreholes mushrooming everywhere. This makes it impossible to promote nomadic herding of livestock.
During the colonial days, the government managed to regulate and plan for a well-organised livestock marketing sector. The infrastructure put in place then is not being used. Both national and county governments need to identify and use these facilities.
In Isiolo, the Livestock Marketing Division facilities including more than 100,000 hectares of holding ground, animal fattening feedlot and dipping facilities are all idle and probably a section of it might be appropriated by the Kenya Defence Forces for expansion of the school of infantry.
The future of the meat industry in Kenya is bright. However, a meaningful investment needs to be done so that this lucrative economic sector can increase our collective wealth.
Mr Guleid is CEO, Frontier Counties Development Council email: [email protected]