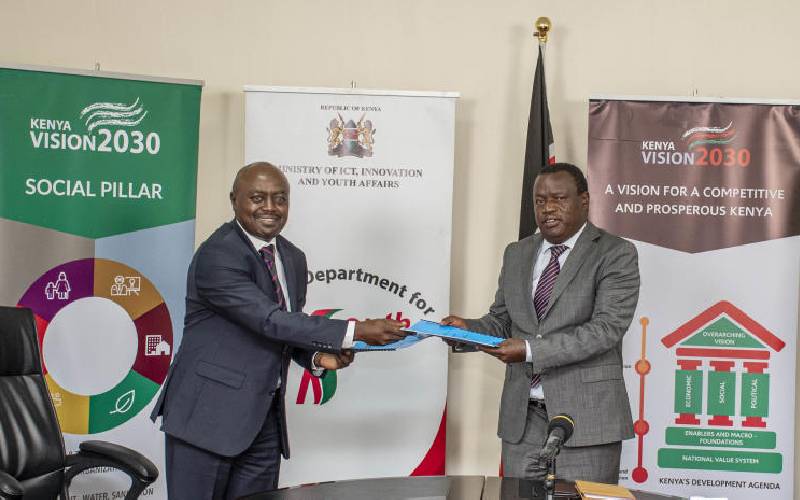 In a bid to make available economic opportunities to women, youth, persons living with disabilities and other disadvantaged groups, Kenya has, over the years introduced various affirmative action funds, including Women Enterprise Fund and the Youth Enterprise Fund. This has seen many members of the target groups access capital to initiate income-generating activities. Many women and youth have accessed affordable credit and business support services, giving a major boost to small and medium enterprises.
As of April 2019, beneficiaries of the Access to Government Procurement Opportunities (AGPO) policy directive had received sh32.2 billion. Similarly, available data show an upward trend in the number of beneficiaries of the Women Enterprise Fund. According to the Youth Enterprise Fund's board's performance report, between 2016 and 2019, approximately 1,159.393 youths across the country had received about Sh12.8 billion both directly and through on-lending and other agreements. These are encouraging figures especially as the country moves to address youth unemployment.
However, a lot more needs to be done if the affirmative action funds are to fully achieve their objectives. There are still many challenges that inhibit full access to and utilisation of these funds. For AGPO, for example, late payment after service delivery and lack of understanding of the bidding process by the target groups have been cited as some of the biggest hindrances to the implementation. Besides, corruption has seen ineligible people bid for the tenders, unfairly locking out members of the target groups.
There is need to create more awareness around the funds, including the bidding/application process, especially for members who may otherwise not have the capacity to access information. The highly devolved Uwezo Fund is perhaps the most beneficial but also the most prone to misuse by unscrupulous people. Many potential beneficiaries of this fund are based at the local community levels with limited access to information.
There are allegations of fraudsters conning the public through a fake website and other social media platforms by promising processing of the fund loans.
These are serious threats not only to the implementation of the fund, but also the safety of unsuspecting women, youth and persons with disabilities who are often desperate for affordable credit facilities.
As we call for the amalgamation of the various affirmative action funds, we should not forget to put in place measures to ensure that the target beneficiaries are informed of the various legitimate processes of accessing the funds to safeguard them from unscrupulous individuals.
It is highly likely that many people still do not understand the steps in accessing many of the funds. In fact, one of the major challenges in the implementation of the Youth Enterprise Fund was cited as youth's apathy towards entrepreneurship, perhaps due to limited knowledge and skills necessary for the venture.
Even more importantly, there is need to enhance training on business management best practices among the target beneficiaries to ensure their enterprises make profits.
Dr Kiambati is a communication trainer and consultant, Kenyatta University