Let's stop burying our heads in the sand and legalise prostitution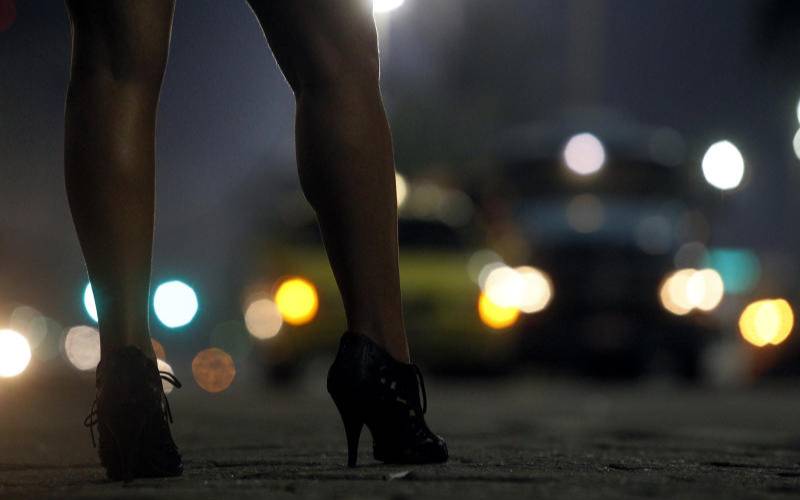 Nakuru legislator, David Gikaria, recently tabled a Bill in Parliament demanding that Section 182 of the Penal Code be amended to restrain police from arresting commercial sex workers, beggars, and the so-called 'idle and disorderly persons. This is the first time in history that such a bold attempt at legalising prostitution is being brought before our Parliament.
I am totally against unlawful treatment, and frequent detention of prostitutes and the discrimination they face, especially when attempting to access justice. We all have a right to use our bodies in any way that we like as long as that does not threaten the very foundation of our lives. This should not be anyone else's business.
In order to bring order and sanity to our streets, we must have our sex workers registered and controlled by the State so that they can form cooperatives and borrow money from our banks and pay taxes like other businesspeople. We shall also be able to prevent children from engaging in prostitution.
They will also be able to sell their services at international rates so that Kenya does not become a destination for cheap sex.
Prostitution is not a new phenomenon. Between 1914 and the 1920s, Nakuru, Nairobi and Thika streets were busy in the night with twilight girls taking advantage of migrant labourers and single European men. Despite the fact that, in 1915, the colonial ordinance prohibited women from living and working in urban cities, more women would force themselves to prospect for better lives.
Prostitution was a vice of colonial concern. Europeans feared what they termed as black peril or mixing blood with Africans and also thought that African women were dirty and would infect European male workers with diseases.
In the 1920s, the British drafted a law intended to control venereal diseases and applied it with rigour in Nairobi and major towns in Kenya. The intention of the law was to disparage prostitutes' bodies as a repository of all that was dirty and impure. This logic was driven by racism deeply rooted in European imperialism and racial inequalities in the empire.
On the contrary, African leaders encouraged prostitution. While Jomo Kenyatta encouraged female circumcision as a tool for anti-colonial struggle, Harry Thuku encouraged women in Nairobi to continue selling sex and to brew beer to irritate the colonial state. As such, women continued to loiter in streets at night and brew and sell beer even though they were subjected to harassment and imprisonment.
Kenya has, therefore, witnessed decades of women harassment and feminisation of venereal diseases. Fortunately, the modern discourse on human rights has been so effective and pervasive that even our legislators can now think about the rights of vulnerable groups such as sex workers.
If Gikaria's Bill goes through and prostitution is legalised, it would accomplish the following: One, it would diminish the rate of transmission of HIV and sexually transmitted diseases. Two, it would make it easier for sex workers to report crimes such as rape. Three, it would protect sex workers from exploitation and abuse and by law enforcement agents. It is time we faced reality.
Dr Chacha teaches at Laikipia University