We must confront the teenage pregnancy nightmare head-on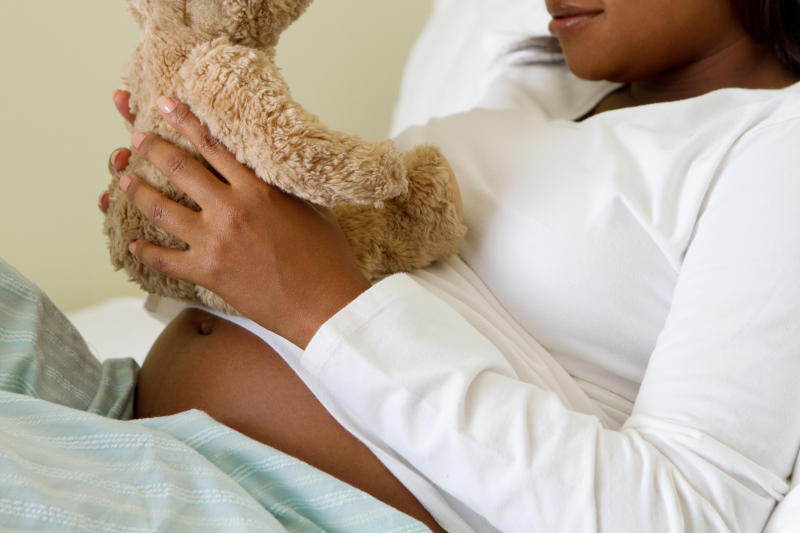 In November 2019, Kenya committed at the International Conference on Population Development 25 to ending teenage pregnancies by 2030. At the time, teenagers accounted for almost a third (28 per cent) of all registered pregnancies in the country.
In the same year, adolescent girls and young women aged 15 to 24 years contributed to 30 per cent of 41,000 new HIV infections.
Teenage pregnancies impact the continuation of education for adolescent girls. Research conducted, including here in Kenya, shows us that completing secondary school sets girls on a path towards healthy and successful lives.
Further, teenage mothers and their children are more vulnerable to poor health and social outcomes such as ostracisation by families, premature birth, low birth weight, and perinatal death, and the acquisition of HIV and other sexually transmitted infections.
Teenage mothers diagnosed with HIV have to cope with the unplanned pregnancy, HIV diagnosis, and initiation onto lifetime treatment during antenatal care.
Even among those who can access health care through ante natal services, adolescent mothers living with HIV have poorer outcomes than their counterparts.
Today, Kenya will commemorate World AIDS Day 2021, focusing on the need to end teenage pregnancies that impact on the health of adolescent girls and young women.
Kenya has adopted a theme of "End teenage pregnancies towards the eliminating inequalities and new HIV infections", a call to action for the country to address the persistent high number of teenage pregnancies.
As we mark this year's World Aids Day, Kenya must prioritise this not-so-silent epidemic that threatens to reverse the gains made in the fight against HIV, female empowerment and problems that pose a significant challenge to socio-economic development
Teenage pregnancy points to vulnerability to HIV infection among girls, and is a clear indication of premature, unprotected sex. Over the past seven years (2013-2020), adolescents accounted for 16 per cent (47,406) of the total new HIV infections of 289,109.
The situation can be complicated by the potential triple jeopardy of HIV, teenage pregnancy and gender-based violence.
We observe a worrying trend, with a few counties accounting for the larger proportion of teenage pregnancies. For instance, only nine counties - Nairobi, Kajiado, Homabay, Meru, Kericho, Narok, Kisii, Mandera, and Bomet - contributed 56 per cent (20,803) of the total teenage pregnancies among adolescents aged 10 to 14 years.
Even more worrying is that some of these counties also reported concurrent high HIV prevalence.
The situation calls for collective action to educate and protect our young women from people who may prey on their vulnerability.
This year's World AIDS Day theme is a rallying cry and call to action, recognising the urgency to end teenage pregnancy and associated ills in order to achieve the national objective of ending Aids as a public health threat by 2030.
Confronting this crisis in teenage pregnancy will require a global shift in our approach to how we live as a society - it cannot be business as usual. Accountability frameworks must be put in place, evoked and respected in order to keep our girls safe. There is no excuse for a 10-year-old pregnant girl. No rational reason can explain such a scenario.
We must be prepared to challenge some of our cultural and social norms however deep-vested and scary, especially if they no longer do good or serve the most vulnerable among us.
We must boldly engage in frank and honest conversations with young people on sex and sexuality in order to debunk the myths, misconceptions and shame that perpetuate ignorance, misinformation and resultant social ills.
But even as we talk, our messages must be tailored to address the specific needs of young women, recognising them as change agents, decision-makers and advocates.
We should ensure gender equality and protection of human rights to advance sexual reproductive health that will reach the most marginalised adolescent and young person in Kenya.
Above all, let us get our heads out of the sand, and see the smoke for what it truly is: A looming national disaster.